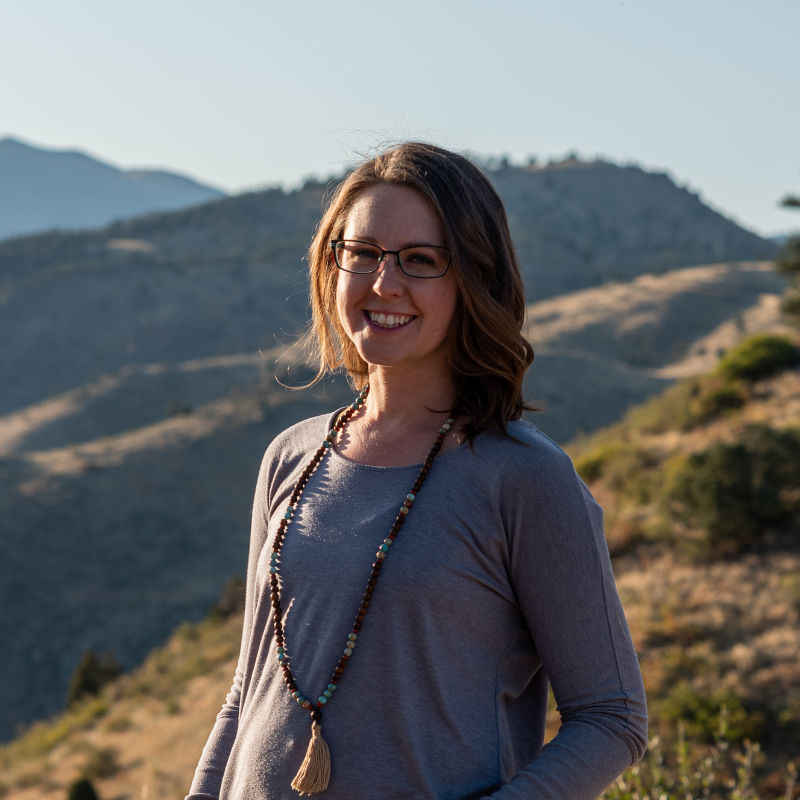 Aleya Littleton, MA, LPC, C-CAT
Licensed Professional Counselor
Welcome! I'm excited to meet you! My work with clients is centered on relationship and body. Psychedelic-assisted therapy is changing the way we are able to meet ourselves and navigate healing, and it's also not a magic pill. People hurt us in this life, and people can help us get better again. We start with a firm foundation of relationship between the two of us, developing trust and useful skills for when we take that deep dive. With that foundation in place, we begin the process of tending to the deep, messy wounds that have been making you feel hopeless and alone. With my background in science education and research, I am direct, down to earth, and love creating meaningful homework for you to continue your practice at home. Drawn first to nature, we may hike or climb or just sit outside and make sense of your psychedelic experiences, and when it's time to journey inward, we have the comfort of the office to rely on. You are unique and your therapy should be as well. I look forward to helping you find the hope, strength and wisdom that has always lived inside of you.
Aleya is a somatic therapist with a Masters in Adventure Therapy, and a certificate in Integrative Nutrition for Mental Health. Her practice is Wild & Wonderful Life, located in Golden, CO. She specializes in trauma treatment, psychedelic-assisted therapy, and the use of nature and the outdoors for healing. She is currently a rock climbing guide, runs a women's climbing group, and trains clinicians in the use of rock climbing in therapy. Climbing has naturally led to a focus on the role our bodies play in good mental health. She now helps her clients come back into contact with their bodies, heal from trauma, and uses nutrition and psychedelics to aid the process.
I offer Ketamine and Cannabis assisted psychotherapy to individuals and couples, in-person only.