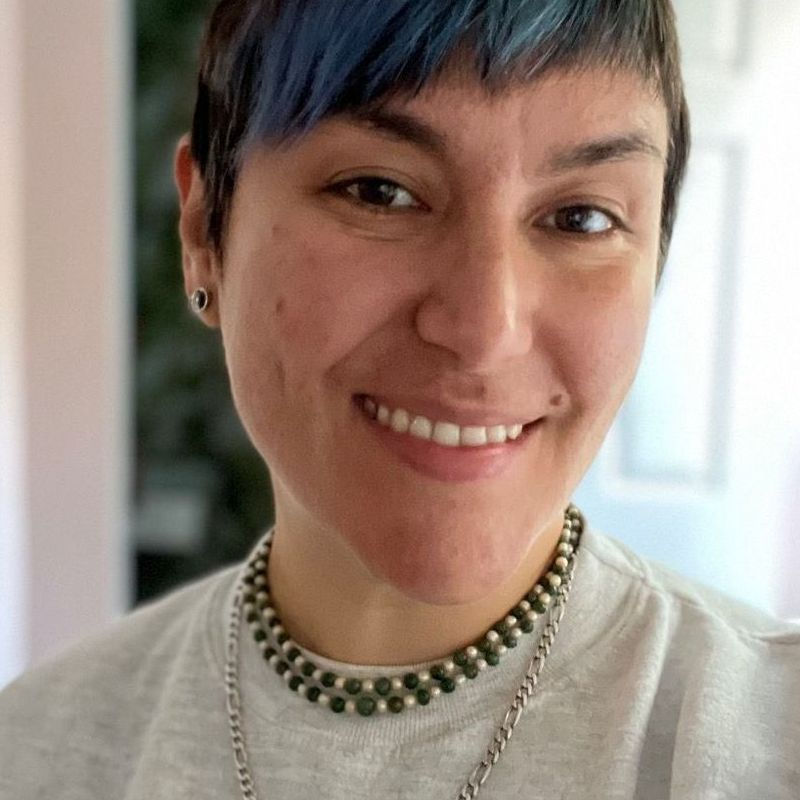 Alicia M. Rivera Jones, LCSW
Psychotherapist and IFS Coach
Living in the moment, creating visions and transitioning, these are parts of me moving forward into private practice. This might also be the reason you are exploring connecting with a therapist. Creating space, occupying it- physically, mentally, emotionally and spiritually. My practice is grounded in values within transfeminism, abolition and decolonization work. It's important for me to hold space for and bear witness to you exploring your own experiences. These are not easy practices, let's explore what you are looking for in a therapist. Currently I am being trained by The IFS Institute and plan to become an Internal Family System certified provider. With me you can explore parts of yourself in a space that allows for reflection, embodiment, and exploration of new skills to increase self-awareness. I don't have evening or weekend availabilities.
I am a latine (puertorican) queer parent and my pronouns are she/they/ella/elle. My first language is Spanish and provide bilingual services. Commitment to therapy is complex, let's connect and talk about how therapy might work for you.
Individual Internal Family Systems session.