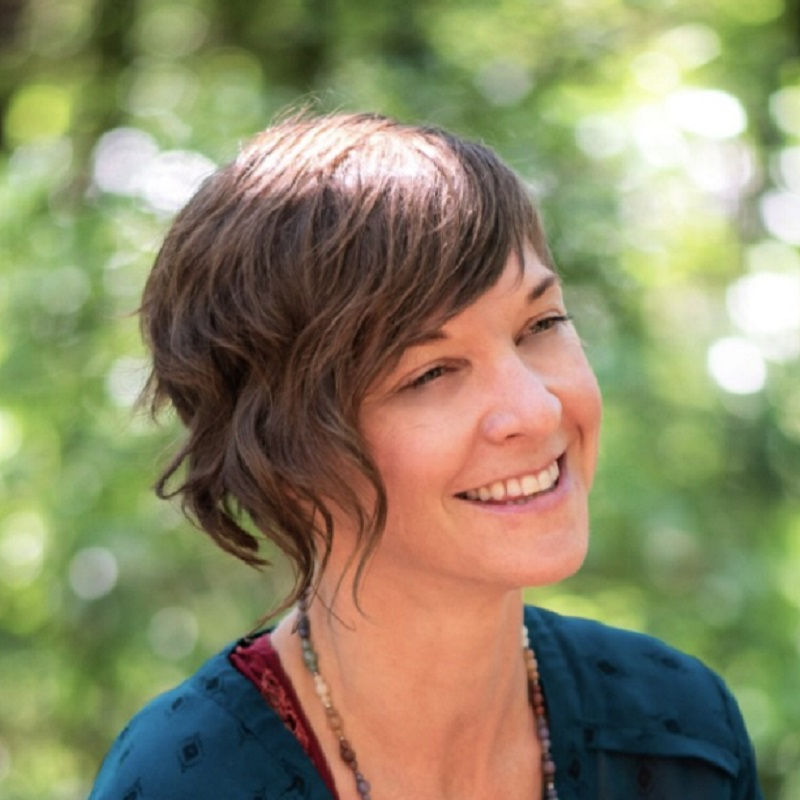 Andrea Rábago, MA, LMFT
Integration Specialist
My work is grounded by the philosophy of Carl Jung. Currently I am contemplating the Upinashads & am drawn to the teachings of Forest Gump, Joe Dispenza, Matt Kahn, & Alan Watts. As a Certified TRE® Provider you will get a chance to experience how you naturally move & integrate energy. The technique is wonderful for working with (and without) plant medicines, for reducing stress, tension, & being grounded in energetic flow.
I am a guide for people who are being called to experience the nature of their being, who wish to find their playfulness, their lighthearted edge, & a sense of peaceful mental expansion. When I am not serving you I steward mother GAIA. I spend my days alongside the Colorado river in Austin, Texas helping keep her clean, fresh & vibrant. I LOVE to experiment with regenerative food forestry, growing microgreen plant medicine, & live a simple, slo life. My initiation happened when I was a teenager. I was invited by UTSA Health Science Center in San Antonio Texas to participate in a biofeedback research design to explore natural ways to regulate & alleviate pain. At that point I had been living with (and suffering) from a brittle case of Type 1 Diabetes). I gained direct access to the mind body spirit connection, the magic of energetic alchemy, the power of human sensitivity & integrative abilities. I also grew up on a 2000 acre ranch in Uvalde County, Texas where I lived directly in rhythm with the cycles of life & nature. In my previous life I served in the entertainment industry. I've seen & done a lot & am always in awe of the human experience. Harm reduction in all facets of life is important to me. The body is a durable & sensitive design. It can handle a lot. When it's time to regenerate it's important to know how to work with our design. We're so damn brilliant & intelligent.
I am designing a synergy hub. This place will feature a geometric dome that focuses on regeneration & integration. It will be located on a large piece of property where we can experience stewardship & service to the land in reciprocity for receiving her abundance. Play & fun are a signature feature of this design!