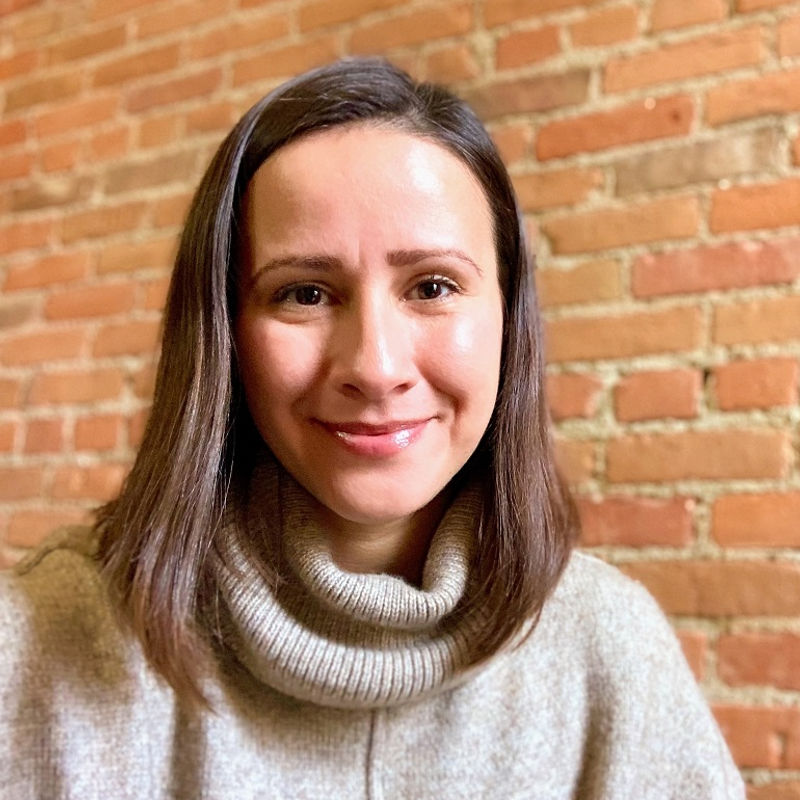 Angela Beers, PsyD
Psychologist
As a clinician, I provide a safe, transformative, and mutually compassionate liminal space. One that empowers and fosters intuition, introspection, courage, and vulnerability. Aided by deeply intentional interactions, I aim to assist clients to develop a new personal philosophy and a renewed outlook on issues and matters that concern them. My work blends conventional therapy methods with humanistic, depth psychology, transpersonal and existential approaches. I incorporate contemplative techniques, creativity, humor, play and ritual when necessary to reinforce the unfolding process. I support my clients in their development with liberating tools to increase relaxation and clarity with integration. When appropriate I also incorporate Nature therapy. I specialize in working with adults who are going through and navigating change, growth and transformation. Clinical special interests are non-ordinary states of consciousness, decolonizing, identity & diversity issues, and spiritual emergence and emergencies.
Dr. Angela May Beers, PsyD, graduated her doctoral clinical psychology program from the Michigan School of Psychology in April 2015. She is an adjunct transpersonal psychology instructor at Naropa University, and previous adjunct instructor at Macomb Community College. Dr. Beers worked as a Master's Level Psychologist with the Michigan Department of Corrections (primarily assigned to WHV in Ypsilanti) and Vista Maria, a female adolescent residential treatment facility in MI, the latter of which she was housed in twice as an adolescent herself. She has worked with various other organizations as a psychotherapist since 2008. She is a Co-Director/Owner of Crescent Roots Psychological Services, PLLC. Dr. Beers completed her clinical internship with American Indian Health and Family Services in Southwest Detroit, developing her therapeutic skills through ethically blending traditional and modern practices. She believes that great healing can be achieved through reclaiming and honoring traditions left by our ancestors, such as inducing non-ordinary states of consciousness through evocative music and intentional breathing techniques in a ceremonially reverent way. Engaging non-ordinary states of consciousness is an approach that many different cultures have practiced since the dawn of humans, and something western society is reclaiming. Dr. Beers wrote her dissertation on Sacred Breathwork™, a psychospiritual technique that utilizes breath, evocative music, earth and heart-based ritual, and ceremony to induce non-ordinary states of consciousness. She is a certified facilitator of Sacred Breathwork™. Her research uncovered significance relating to community, ceremony and the sacred, as well as the importance of ritual and creative expression in humans. Her research also focused on the significance of Indigenous spirituality, entitled: Culture and Misappropriation: Addressing Ethnicity Ethics. Dr. Beers has a great passion for music, since 2003 Angela worked with FUSE In and Movement music festivals. She led the volunteers for Detroit's Electronic Music Festival – Movement from 2008 – 2014 (co-lead in 2008/2009). Dr. Beers is married to her life partner Jason Beers and is a mother of spirited daughters. For Angela, the experience of motherhood has been the most meaningful role she will ever take on. Her daughters are her greatest teachers in all things within existence.
In-person group psychedelic integration Nature Therapy (please contact for upcoming group, groups are 10-12 max). Group location is in the Manitou Springs, CO area. Dr. Angela Beers has authority/mobility to practice Telehealth in participating Psypact states via ASPPB (APIT | Psypact). The current 14 states as of June 2021 are Arizona, Colorado, Delaware, Georgia, Illinois, Missouri, Nebraska, Nevada, New Hampshire, Oklahoma, Pennsylvania, Texas, Utah and Virginia.