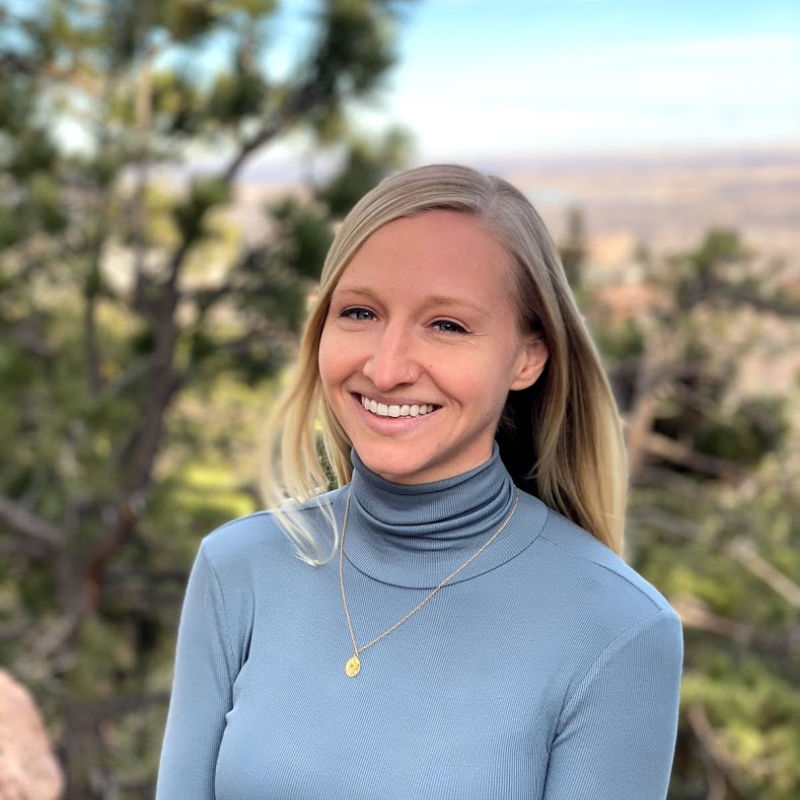 Angie Joerin, MS, LLP, LPCC
Limited License Psychologist, Michigan; Licensed Professional Counselor Candidate, Colorado
I believe we all possess deep inner wisdom that requires careful nourishing and intention to access more fully. For many people, this means transforming trauma into awakening by diving inward to discover what is beneath the surface. For others, it means taking personal growth to a deeper level and facing hard things in order to unlock potential. I am here to support your evolution towards a more meaningful, mindful, and connected existence. I offer Trauma Therapy, Psychedelic Harm Reduction Coaching, and Ketamine-Assisted Psychotherapy. These approaches help you build awareness to cope with triggers and heal internal wounds, as well as support you in processing psychedelic experiences in a safe space. Please note that my Ketamine practice is based in Boulder, CO and so I only provide preparation and integration services for clients in Michigan who receive KAP at Michigan Progressive Health in Royal Oak.
My journey to becoming and being a therapist has been deeply personal. In the process of meditation, therapy, cultivating secure relationships, and bonding with the ocean, earth, and plant medicine, I have come to see clearly how we are all worthy of compassion. With more than 10 years of experience as a trauma therapist in Michigan, I am working from my new home state of Colorado to expand my practice to include psychedelic-assisted therapy as I believe it is one of the most effective and profound treatments currently available for trauma-related concerns and emotional distress. Learning to befriend challenging emotions along the way has expanded my capacity to approach every client with acceptance. Grieving the tragic losses of loved ones propelled me toward my potential and led me to discover my purpose. Today, I feel my most authentic self when working with people in a therapeutic setting and I have had the pleasure of witnessing true transformation in those who have been courageous enough to take baby steps and giant leaps in our work together. With compassion, Angie
I accept in-person clients out of my Boulder, Colorado office.