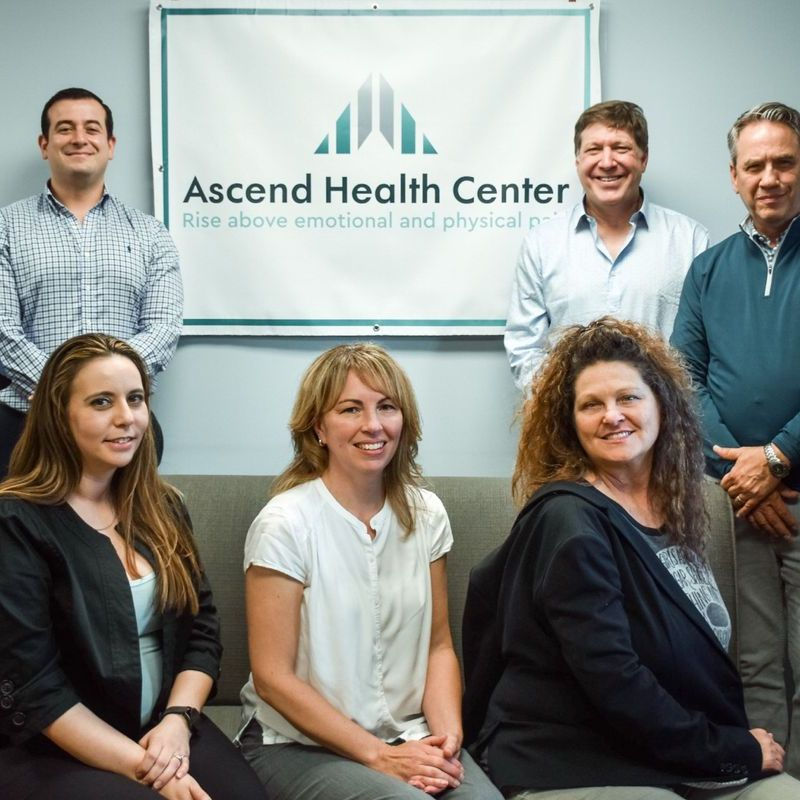 Our CRNA has a background in holistic medicine as well and specializes in pain management. We have multiple therapists, our medical director is a psychiatrist, and we also have a psychiatric nurse practitioner and connections with area chiropractors, physicians, functional nutritionists, therapists, and other clinics so we can work collaboratively.
From the moment you step through our doors, you will see how differently we treat physical and mental health. We know that creating a safe, comfortable environment is the building block for helping you feel like you again. At Ascend Health Center, you'll find caring psychiatrists and therapists who have experience with treatment-resistant mood disorders. No matter what you are going through, our team is here to help guide you through your journey and ease your pain.
KAP. We also combine our Ketamine, Spravato, TMS, talk therapy, holistic health, and psychiatry tracks depending on patient need, as we often function as a non-opioid pain and mental health urgent care.