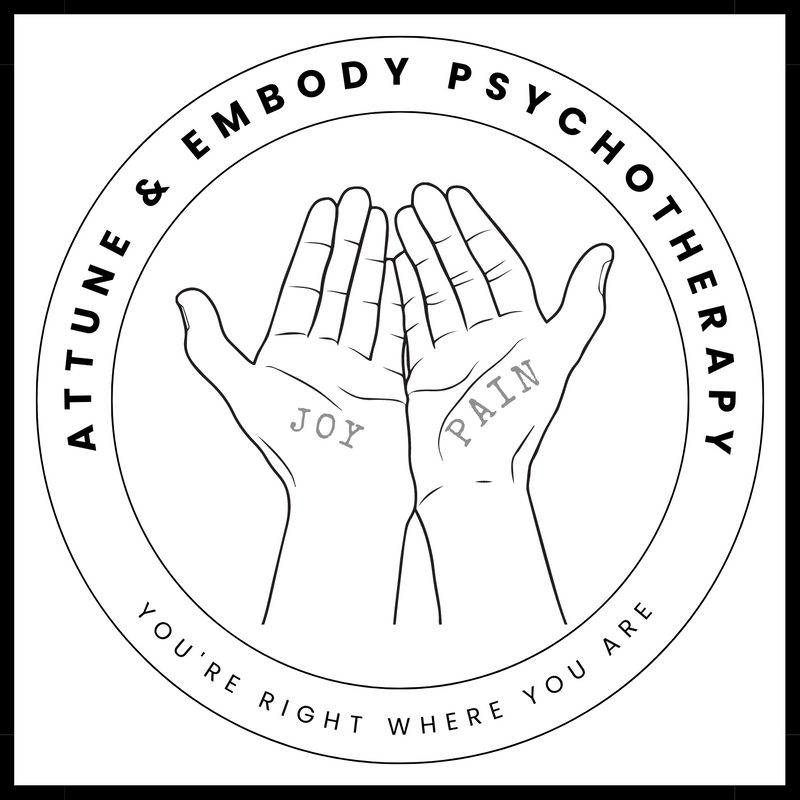 Attune & Embody Psychotherapy LCSW PLLC
Frequently, we encounter situations in our present-day lives that feel similar to unresolved incidents from our past. These current situations trigger feelings of fear, apprehension, or even panic, and can lead to distress in the here and now. We learned certain coping skills to survive and tolerate these early unresolved issues-such as shutting down, avoiding discomfort, raging, or striving to please others-but these strategies may no longer serve us. Trauma-informed psychotherapy is grounded in an understanding of the neurological, biological, psychological, and social effects of trauma; as therapists, one of our primary objectives is to support clients in cultivating a sense of self-trust and safety, so they can begin to explore and resolve past traumatic experiences.
At Attune & Embody Psychotherapy, our therapists are trained in several modalities; our therapists are trained and experienced in psychodynamic psychotherapy, enabling us to identify and address the root causes of many issues, while also drawing upon cognitive behavioral and mindfulness-based approaches in order to achieve symptom relief. We may draw upon psychedelic therapy, in partnership with Journey Clinical, to address many of the symptoms of PTSD, suicidal ideation, or treatment-resistant depression and anxiety. Our practice - including both clinicians and our administrative staff - recognize the significant impact of trauma on individuals and communities and are highly trained in trauma-informed practices. Our services are rooted in anti-oppressive frameworks. We recognize that oppressive structures exist and are dedicated to dismantling them through our clinical work and community service efforts. We aim to make our services accessible by accepting insurance and offering a sliding scale. Please check out our Community Support and Treatment Fund. At Attune & Embody Psychotherapy, we strive to ensure our clients receive the care they need, even while utilizing electronic communication technology. Our therapists are experienced, certified telehealth providers licensed in NY, MI, and NJ, enabling us to offer our services to underserved communities, some of them rural. Call or text us at 347-370-9175 to schedule a free 15-minute consultation. We look forward to meeting you.