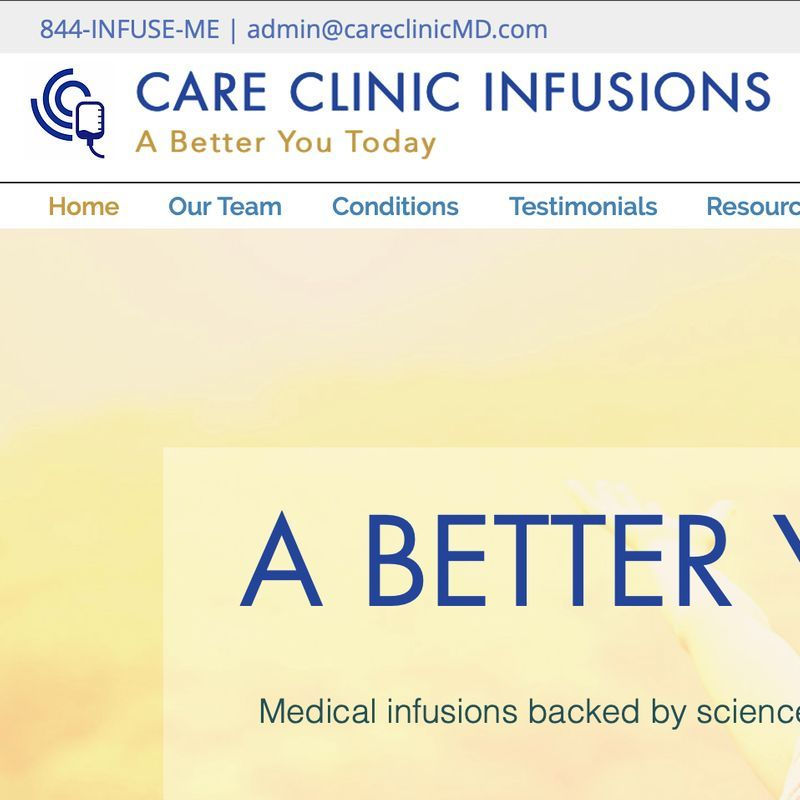 Individualized, personalized, one-on-one treatment.
Since its inception, the CARE Clinic has been a leading addiction, mental health and pain management treatment center. We care about the health and satisfaction of our patients and guarantee evidence based treatment to get you back to full health. Contact us today and see how we can help you or your loved ones. ~ We CARE about getting you back to your best self!~
Medication management and Ketamine Infusions, along with wellness infusions.