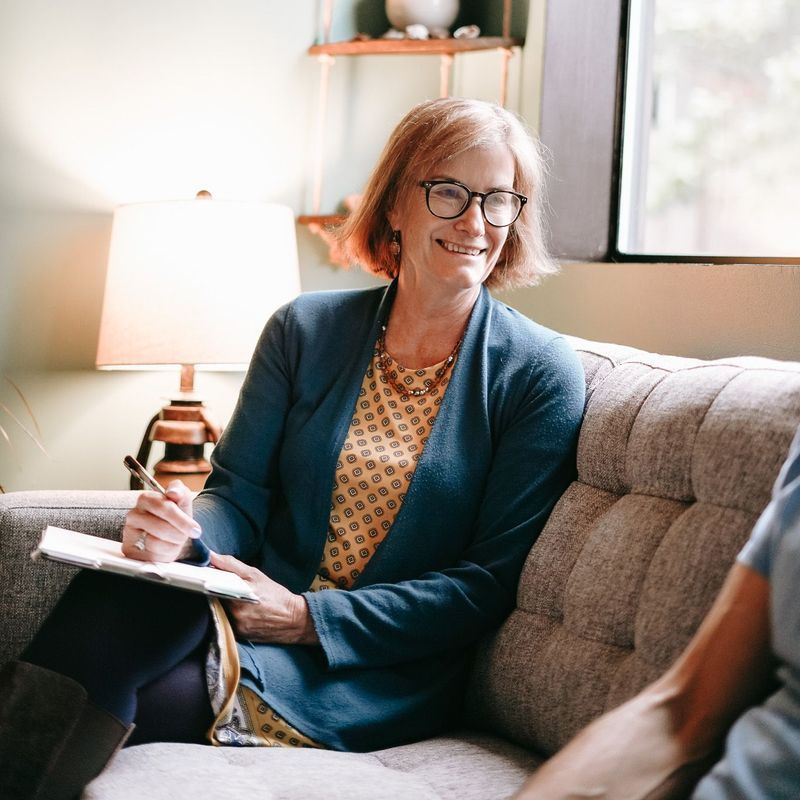 Catherine Larkin, LMHC
Licensed Mental Health Counselor
I believe that the relationship between the client and therapist is of the utmost importance, and I work to foster this relationship and learn from the client. I use a combination of skills and modalities based on training, my own experience, deep intuition, and the needs and wants expressed by my client. I have a deep natural curiosity, and a good memory. I encourage clients to go at their own pace, and I honor different developmental stages and levels.
I have 30 years of experience as a therapist beginning in Community Mental Health and Seattle Children's Hospital. I started my private practice in 2015. My mother and my great aunt were also therapists, and I learned a lot from them before becoming a therapist myself in my twenties. I have a special interest in neuroscience and attachment theory in the context of helping people heal from complex trauma and grief, and I am interested in finding underlying causes for symptoms such as depression, anxiety, and patterns of addiction. I am also interested in and have experience supporting people in difficult transitions such as professional changes, postpartum depression, men's issues, parenting, divorce, hormonal changes, and chronic or terminal illness.
In tandem with my Private Practice , I am contracted to work at TELOS which provides Ketamine assisted therapy.