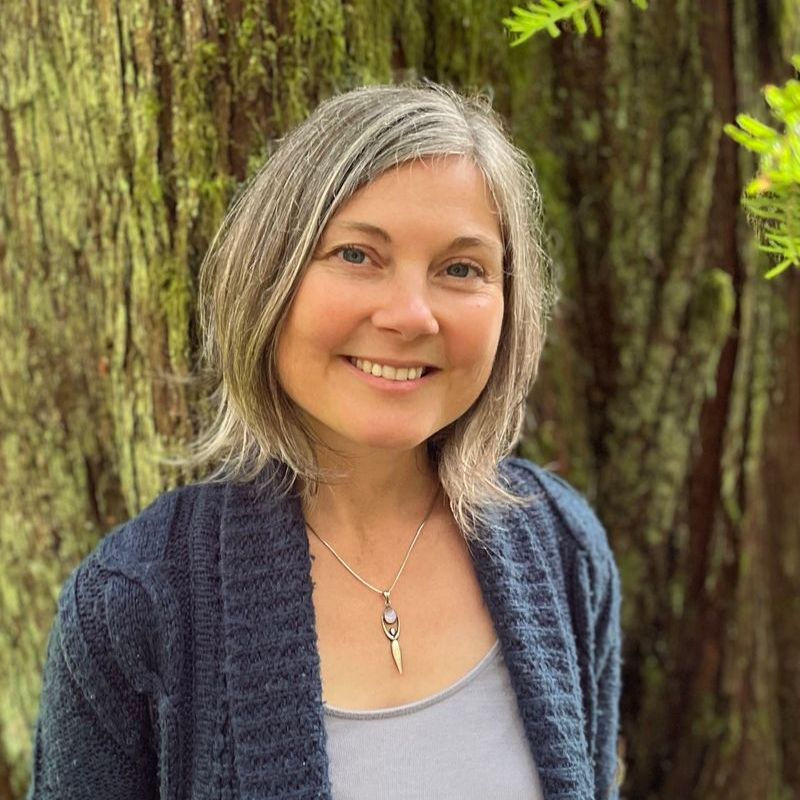 Cedar Mathias, RCC, SEP
Counsellor, Somatic Experiencing Practitioner, and Psychedelic Therapist
I work from a holistic approach that supports change and growth through attending to the mind, body, emotions, and spirit. I believe that by coming into relationship with your authentic self, you can connect to your inner wisdom and power to heal. I bring a gentle curiosity and a capacity to hold the light in the darkest of depths, offering a safe space where you can reflect, expand, and explore your inner world in order to reconnect to your strengths, values, and sense of wholeness.
My path to becoming a counsellor and therapist weaves together three of my greatest passions; creating safe and sacred spaces for transformation, supporting individuals to become more embodied, and deeply understanding the Self. Through exploring spirituality and psychology through a BA in Religion with a major in Counselling, and then my physical capacities through mountaineering, Eastern bodywork practices, and dance, I found my way to somatic psychotherapy. Through a desire to heal and shift my own unhelpful patterns of behaviour, I discovered new research in neuroscience that clearly links together the body and the psyche, giving me a new understanding of the impacts of trauma on the nervous system and how this ripples out to affect behaviour, thoughts, and emotions. Healing involves our whole being. In my work, I weave together counselling, Somatic Experiencing, and psychedelic integration to address body, mind, emotions, and spirit. Through working holistically new neural pathways can form, new patterns of attachment can be nurtured, and the range of perception can expand supporting a more balanced and vital life.
I offer individual counselling and somatic therapy, both in-person and virtually. I offer preparation and integration support. I also offer daylong group psychedelic experiences for men and women, and longer medicine retreats for women.