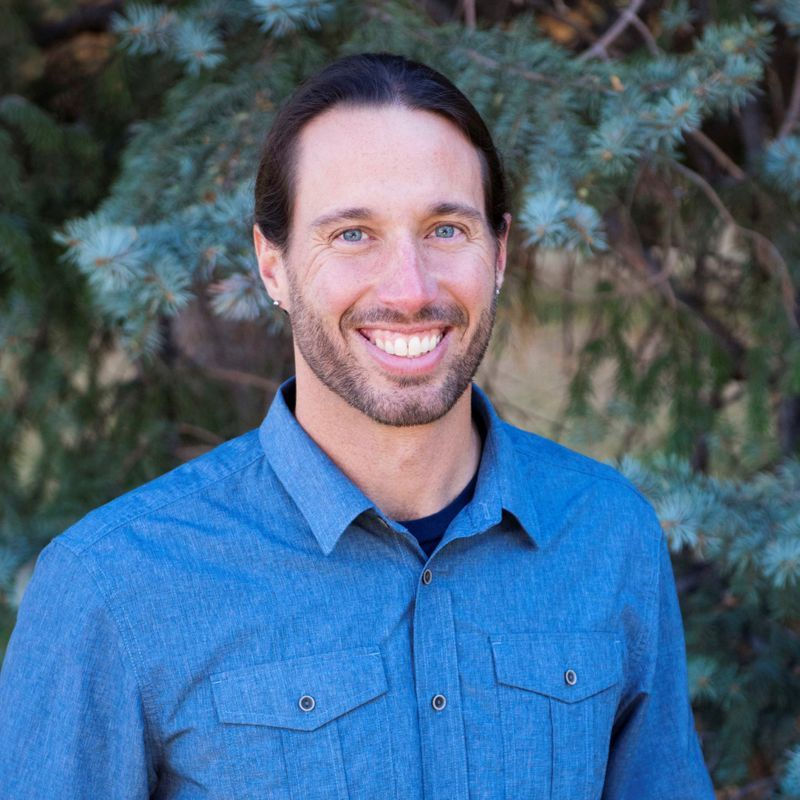 Chuck Hancock, MEd
Licensed Professional Counselor
Chuck's passion is utilizing experiential and depth psychology methods to examine the thoughts, feelings, sensations, and behavioral patterns showing up in the present moment to understand and transform long standing patterns in our psyche. This includes mindfulness, somatic psychotherapy, trauma work, symbolism, Jungian Dreamwork, earth based teachings, ceremony, ritual, parts work, and more. I also work with big transitions and events such as ritual, ceremony, and psychedelic experiences as a rite of passage, helping people work with preparation, navigating the threshold of deep experience, and re-integration from the experience. Through deepening self-awareness and self-knowledge, I work to cultivate profound acceptance and the ability to hold paradox. My favorite saying is "there is no wrong way to be you." And yet there is ways we struggle and get in our own way. So much of our process is unconscious. What we do, what we don't do, what we think, what we don't think, what we feel, and more are all influenced by past experiences. When people uncover parts of the unconscious and are mindful of their experience, their choices, the reasons behind those choices, and how they impact the bigger picture of life, it's the key that unlocks everything else. This is the focus of my counseling philosophy – helping people develop an open, honest relationship with themselves to find clarity, which is critical for creating a fulfilling life. And I wouldn't be able to connect with the challenge of the personal path in order to help others if I hadn't walked a similar path myself. It's why I'm so passionate about the tools and methods I use.
Chuck is a Licensed Professional Counselor with over 8 years experience working with people from late adolescence through elderhood of all genders in private practice, wilderness, higher education, inpatient, and hospital crisis settings. Chuck has 6 years of training in and serving as a teaching assistant for the Hakomi Method of Mindfulness Based Experiential Psychotherapy and has extensive training and experience treating trauma with EMDR, Internal Family Systems (IFS), Jungian Psychology, Dream Work, Central Plains Native American and Western African ritual and ceremony, and has an interpersonal, relational, and attachment informed style. Chuck has trained with indigenous elders as well as the pan-cultural School of Lost Borders working with and guiding deep nature based ceremonial work such as vision quest and other rituals. Chuck is currently in private practice in Fort Collins, CO and is a therapist for the MAPS MDMA Clinical Study of PTSD.
Individual psychotherapy, relational/relationship therapy, Men's Group, nature intensives in local wilderness.