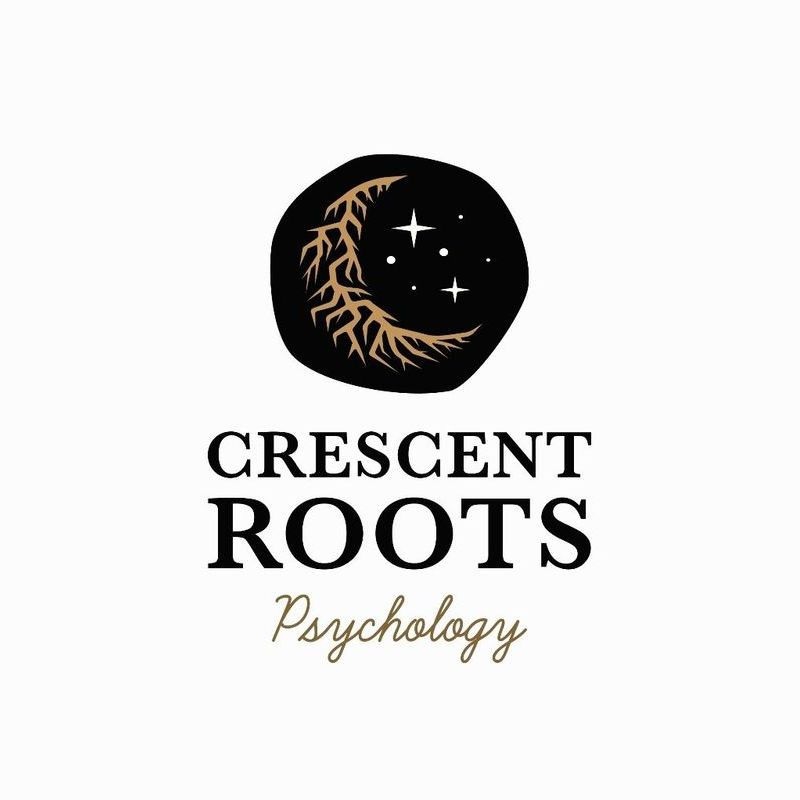 Crescent Roots Psychology
Due to the pandemic, we are primarily Telehealth but anticipate in-person workshops and group therapy in the future (in-person therapy will be made available in Colorado and Michigan locations). Please check back at out website: https://www.crescentrootspsychology.com/ Dr. Angela Beers and Dr. Jason Beers are both authorized with mobility to practice Telehealth in participating Psypact states via ASPPB (APIT | Psypact). PsyPact is currently enacted in 28 states. Crescent Roots Psychological Services is evolved psychology that fuses modern research with timeless wisdom, lending toward healing, relief, and inspiration. Therapy includes various theories and techniques, yet is ultimately aimed at helping our clients find the roots of their symptoms for long-term benefit, and then aligning these roots with their inner light and purpose. These overall lenses we practice from are often called depth psychotherapy and transpersonal therapy. Crescent Roots is more than just a clinic that gives a few take-homes. Rather, we are a movement toward vibrancy, expanded awareness, and progression of self that deeply fulfills and advances the individual and thus the community.
Dr. Angela Beers is an intuitive catalyst; she works within the area of consciousness, non-dogmatic spirituality, and healing childhood wounds, specifically the mother and colonization wounds. In her practice, she is passionate about supporting people on their healing journey and reclaiming their power. Dr. Angela Beers values working with clients, as well as professionals and clinicians interested in learning how to cultivate and deepen psychospiritual and clinical skills related to psychedelic integration in culturally sensitive ways. Dr. Angela Beers, graduated her doctoral clinical psychology program from the Michigan School of Psychology in April 2015. Dr. Angela Beers previously worked as a Master's Level Psychologist with the Michigan Department of Corrections and Vista Maria, a female adolescent residential treatment facility in Dearborn Heights, MI. Dr. Angela Beers completed her graduate practica with Oakwood Medical Family Clinic in Westland, MI, and her clinical internship with American Indian Health and Family Services in Southwest Detroit, MI. Dr. Jason Beers provides a space for others to be themselves, encouraging whatever comes up to be expressed and feel understood, and reassuring each person every week to be more and more of their most true and constructive self outside the therapy room. Dr. Jason Beers received his doctorate in Clinical Psychology from the Chicago School of Professional Psychology in 2015. He has worked in various clinical settings since 2010, including community mental health centers, a private practice, an HIV clinic, a psychiatric ER, a substance abuse center, and an inclusive spiritual retreat center. His internship and post-doctoral training was at University of the Rockies and the Colorado Department of Corrections. Thereafter, he worked at the Michigan Department of Corrections, the University of Michigan's athletic department, and a group practice at Great Lakes Psychology Group Both Doctors Angela and Dr. Jason Beers are MAPS MDMA-Assisted Therapy Trained. Dr. Angela Beers is also MAPS Adherence Rater Trained. Dr. Angela Beers is a Visiting Instructor with Naropa University. She is an instructor for Transpersonal Psychology, Human Growth and Development, and Social Multicultural Foundation courses in the Mindfulness-Based Transpersonal Counseling graduate program.
Dr. Jason Beers - The Recodex Rite's 12-month program of weekly therapy, aimed at comprehensive management, discovery, growth, and evolution of the self and life. Sacred Breathwork™ Both Dr. Beers' are certified SB facilitators. A psychospiritual ceremonial engagement of non-ordinary states of consciousness through sacred space with evocative music, breathing techniques, ritual, creative and group processing. Through this psychospiritual technique, we invite the potential of transformation, healing, and awakening in a sacred community setting. Community in this sense is not just about showing up for the experience but actively holding space in one another's journey. Dr. Beers provides consultation and supervision for psychedelic practitioners to develop ethical ways to be in the right reciprocity psychospiritually. In Indigenous communities, this is called working towards being in right relationship with the land and sacred ways.