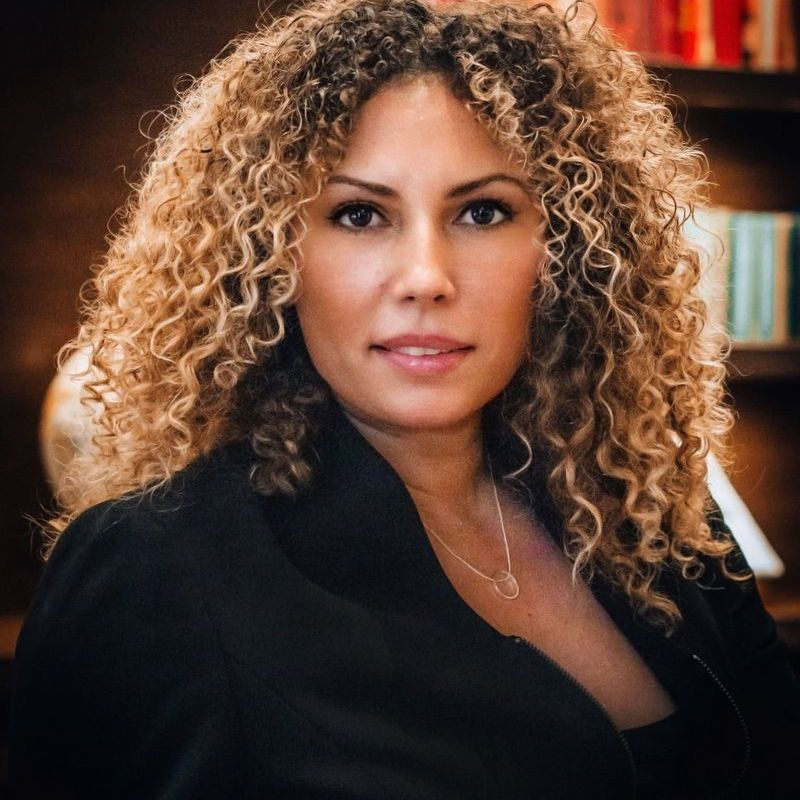 Cristie Strongman, MA, EdM, MHC-LP
Mental Health Counselor
Cristie utilizes a psychodynamic and humanistic approach to focus on the whole individual and stress concepts such as free will, self-efficacy, and self-actualization. She also advocates for improving the understanding of neurodiversity in mental health, specifically for BIPOC populations in the mental health care system by helping clients with ADHD, learning disabilities, anxiety, depression, PTSD, relational issues, low self-esteem, and loss of purpose. Her specialty lies in psychedelic integration therapy. She helps individuals to explore and to deepen their appreciation and understanding of their psychedelic experiences by engaging them, and their experiences, with compassion, patience, and curiosity. Cristie summons the power and guidance of the individual's "Inner Healer Intelligence" to help them navigate the sometimes difficult task of understanding challenging newfound realities and paradigm shifts which can facilitate the merging of these into their everyday lives with greater clarity.
Cristie is a psychotherapist in private practice in New York City. She is a bicultural, bilingual, and multiracial Latina, born in Colón, Panamá, and raised between Panamá, Germany, and the USA. She resides in Brooklyn, New York. Cristie completed a dual Masters degree in Counseling Psychology at Columbia University as well as a Masters in Latin American and Caribbean Studies, where her studies focused primarily on ritual and urban shamanism. She is a certified therapist by the Multidisciplinary Association for Psychedelic Studies (MAPS) in MDMA-assisted psychotherapy. She is currently working with MAPS on an FDA-approved clinical trial study, as an investigator and psychotherapist, examining whether MDMA-assisted therapy can help heal the psychological and emotional damage caused by trauma. She is also an educator and trainer to other professionals in psychedelic integration and psychedelic-assisted therapy in multiple settings, one of them being Naropa University. Cristie is trained in cultural competency to work specifically with diverse minority populations.
At her private practice in New York City, Cristie works with individuals (adolescents, adults, and elders) couples, families, and groups (psychedelic integration).