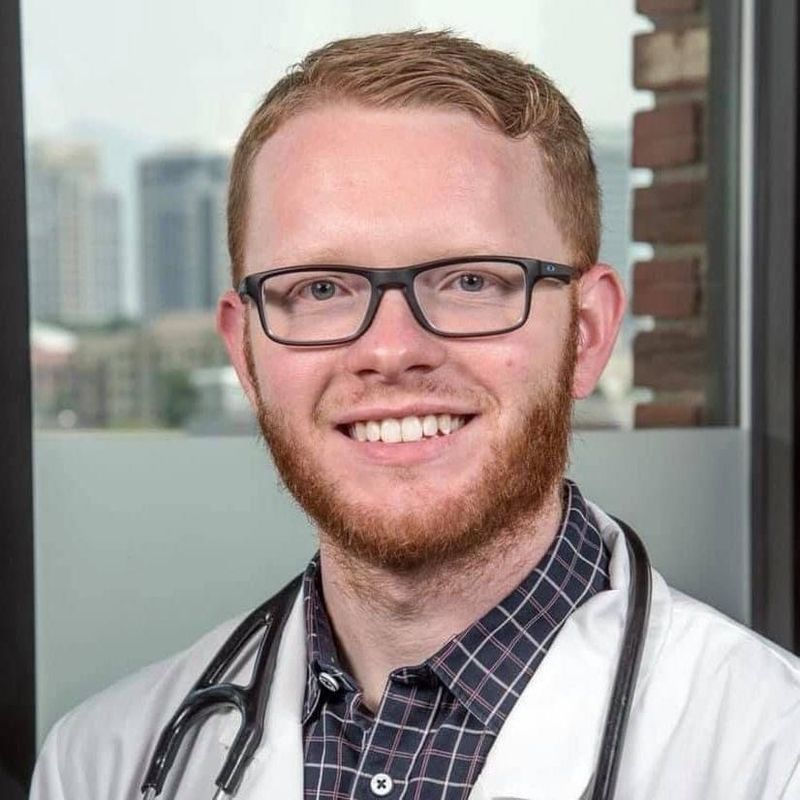 David Crabtree, MD
Physician
All private practice patients must reside in California. In-office (all new patients). Telemedicine (for established patients). Private practice allows Dr. Crabtree more time with patients, usually 60+ minutes for a first visit. Flexible scheduling allows increased access to Dr. Crabtree for patients with hectic lives.
Dr. Crabtree grew up in a farming and mining community in Virginia. He attended East Tennessee State University and earned a BS in history, graduating summa cum laude and with University Honors. Dr. Crabtree then earned his MD from ETSU College of Medicine, a school recognized nationally for excellence in primary care training. He graduated in the top 10% of his medical school class and with AOA honors. Upon graduating medical school, Dr. Crabtree went on to complete internship in psychiatry and residency in preventive medicine at the University of California - San Diego, as well as MPH in epidemiology from San Diego State University. He then completed addiction medicine fellowship at the University of Utah.   After completing training, Dr. Crabtree practiced as an addiction medicine physician for the SoCal Permanente Medical Group (Kaiser) in Los Angeles. Most recently, he has been working in private practice and in the telehealth space.
Outpatient level of care (ASAM Level 1.0). Medically supervised withdrawal ("detox"). Medication management (Buprenorphine-Naloxone and Naltrexone in particular). Ketamine-assisted psychotherapy for a small number of select patients.