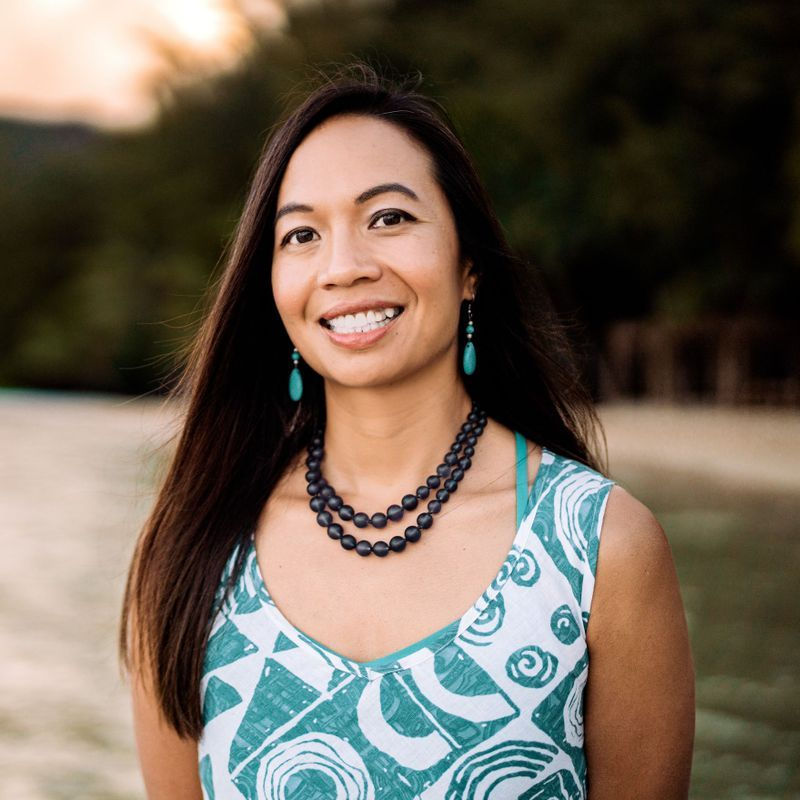 Elizabeth Nguyen, MD
Child, Adolescent, and Adult Psychiatrist
I work with clients in deep partnership. I bring my expertise and experience to support you in making decisions that are right for you. I do not believe in a hierarchy of knowledge or relationship. I believe that you are the greatest resource in your own healing and my role is to support you in developing your own trust in your self-knowing.
I am a multidimensional child, adolescent, and adult psychiatrist. I was born and raised in Honolulu, Hawaii. My parents and ancestors are from Vietnam. I started my career in community mental health, with specific interests in cross-cultural psychiatry, the intersection of spirituality and mental health, and the healing power of water and the natural world. I am now in private practice in Davis, CA where I have a holistic psychiatric practice that helps support individuals on their multidimensional healing journey. I incorporate spirituality, energy work, mind-body practices, eco-therapy in my work and support psychedelic integration. I also provide diagnosis, prescribe medications, and help patients make holistic, informed decisions about the role of psychopharmacology in their lives.
With my psychiatric training, I can assess for medications and prescribe them when they may be helpful to you. I can help you safely reduce your medications or get off them when they no longer serve you. I offer psychotherapy to guide you through the physical, emotional, psychological, and energetic roadblocks that are holding you back. I maintain a field of consciousness and awareness that honors all of you. I will see you for who you truly are, and then help you discover and reclaim it yourself. I teach you how to access your own internal guidance and the wisdom of your own inner healer stored inside your body. I provide psychedelic integration therapy for those who would like support with these experiences. I help you reduce your anxiety, depression, and emotional overwhelm by accessing your body's own innate wisdom and harmonizing the energies within your body to the healing energies of the natural world.