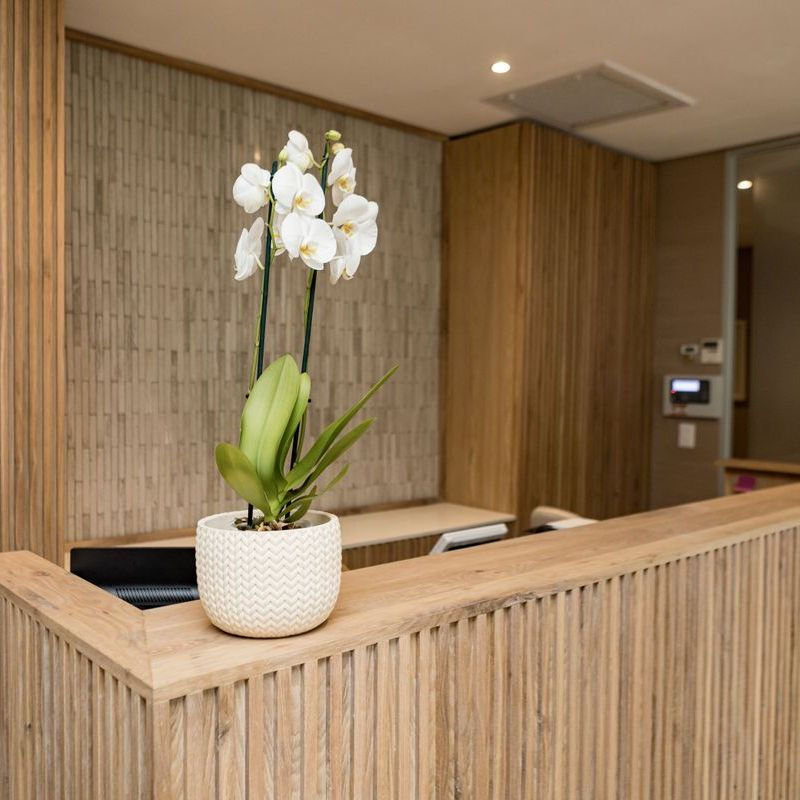 Equanimity Wellness - Psychedelic-Assisted Therapy Centre
Each client undergoes a health screening process prior to starting their ketamine-assisted therapy program, to ensure their safety and to determine the recommended number of infusions. Thereafter, each client receives individualised support from a psychologist with intention-setting and preparation prior to their first infusion. The infusion journey takes place in a safe, beautiful, curated environment. Infusions are administered & monitored by a qualified doctor, who is supported by Equanimity's nurses. Infusions take place in a private, luxurious booth on a comfortable recliner. An eye mask is worn throughout, while listening to curated playlist via noise-cancelling headphones – creating the optimal setting for an uninterrupted experience. Once the experience is complete, clients have time to recover in their booth or can assisted by support staff to the beautiful recovery area right outside their door, to enjoy a special brew of tea. One integration therapy session takes place after each infusion (3-4 days post-infusion) to deepen and sustain the neurophysiological benefits of each ketamine-infusion journey.
Equanimity provides a safe, legal and professionally curated ketamine-assisted therapy program for healing, recovery, personal growth, emotional breakthroughs and spiritual development. Our program follows international best practice science in the field of psychedelic therapy and co-craft each individual's program based on their current physical and mental health needs. Our Wellness Centre boasts world-class mental health facilities, including private & comfortable infusion booths, a yoga studio where aerial yoga is offered, therapy rooms for individual psychotherapy, and compassionate, experienced healthcare professionals.
Ketamine assisted therapy Psychotherapy Pre-journey health assessment Pre-journey preparation Post-journey integration therapy Aerial yoga Vitamin Drips