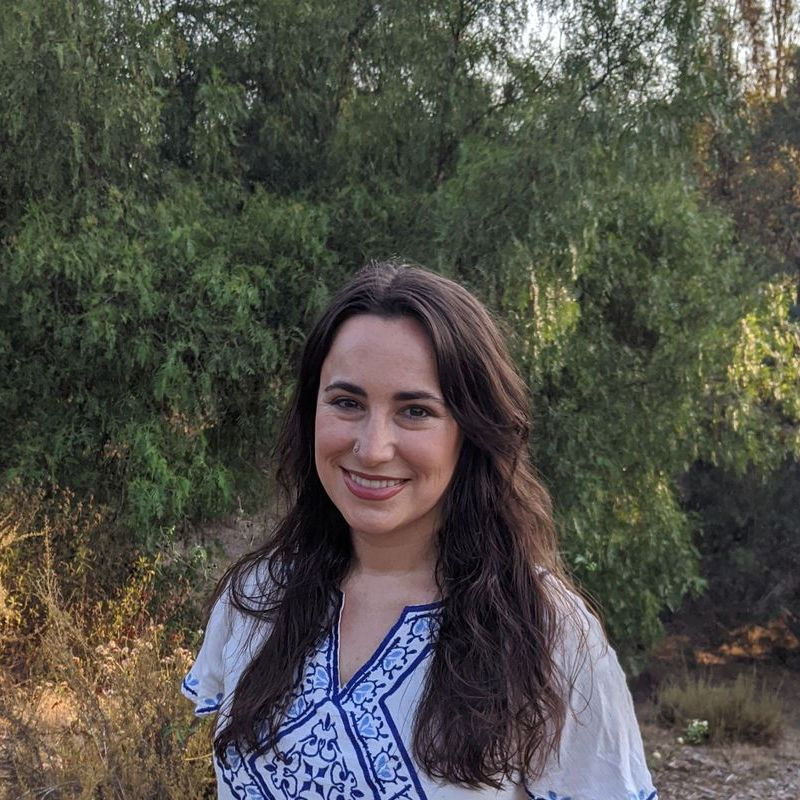 Eve Arbel, LMFT, MA
Licensed Psychotherapist
I love helping people connect with the wisdom of their bodies and live a more empowered and authentic life. Maybe you're an overachiever and perfectionist, and are feeling burned out, overwhelmed, and resentful. You may be a new parent, yearning to be one, or going through another life transition. You're ready to center your wellbeing but need some support and guidance in making healthy changes. Therapy can be a safe place for you to slow down, cultivate self love, and heal your relationships to yourself and others. Together, we tap into your wise self to heal the parts of you that are causing disharmony in your life.
After graduating from UC Berkeley, I earned my Master's Degree in Counseling Psychology with a Somatic Specialization from JFKU in the Bay Area. My training emphasized the neuro-biology behind stress, attachment, and trauma. I completed coursework in the Hakomi method and Authentic Movement as well as trauma treatments such as Sensorimotor, Somatic Experiencing, and Parts Work. Before opening my private practice, I worked in community mental health serving youth, adults, and families in outpatient clinics, schools, and in the field. This equipped me with more traditional approaches such as CBT, motivational interviewing, and crisis management, as well as experience with clients facing complex, multi-systemic challenges. In addition to my professional training and experience, I bring over a decade of study and practice in the healing arts such as meditation, mindful movement, food as medicine, and energy work. I incorporate all of these elements into my work with clients in an accessible manner and digestible pace. Aside from being a therapist, I am a mother, wife, nature lover, amateur herbalist, and foodie. I love moving my body, spending time in nature, shopping at farmer's markets, and cooking for my family.
I offer individual therapy to help you psychologically prepare for a psychadelic experience as well as to assist you in processing and integrating it afterwards. I do not offer any substances or psychadelic-assisted therapy.