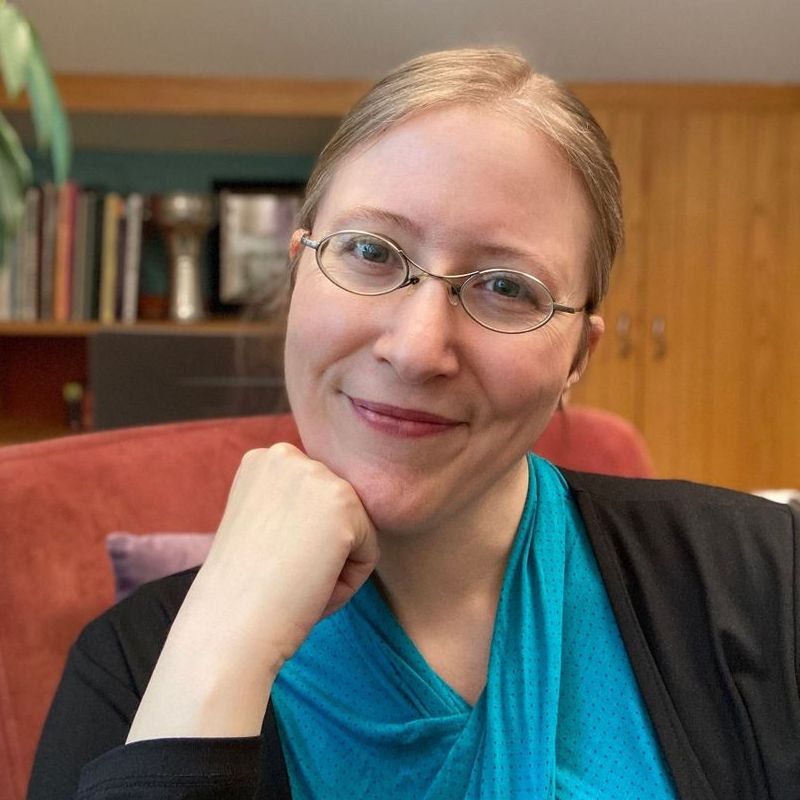 Faith Halverson-Ramos, MA, LPC-S, ADDC, MT-BC
Licensed Professional Counselor - Supervisor, Addiction Counselor Candidate, and Board-Certified Music Therapist
I largely work with clients in an inclusive, contemplative, and non-directive way. I believe that clients are the experts of themselves and that my role as a therapist is to help people in discovering their best selves and supporting them in being able to live authentically. Music can be incorporated in to our work together in whatever form and to whatever extent clients want.
I am a Licensed Professional Counselor, Board-Certified Music Therapist, and Addiction Counselor Candidate with over 16 years of clinical experience working with people throughout the lifespan, including end-of-life. Specializing in working with teens and older, I am passionate about how music, mindfulness, and non-ordinary states of consciousness can improve one's mental health and well-being by providing people with new insights and perspectives into who they are and who they can be. I completed my graduate studies in Transpersonal Counseling Psychology with a Music Therapy focus at Naropa University in Boulder, Colorado. I am pursuing a Ph.D. in Music Therapy from Colorado State University in Fort Collins, Colorado. Before pursuing my graduate studies, I received her Bachelor's in Vocal Music Performance and Vocal Pedagogy from Viterbo University in La Crosse, Wisconsin. My experiences as a vocalist led me to pursue my studies in music therapy, and I love supporting people in deepening their relationships with their voices. I have presented nationally and internationally on music and mindfulness and the benefits of spirituality and transpersonal experiences on aging. I have published writings on gerotranscendence and spirituality in music therapy in music therapy journals and books.
I offer voicework to those who are wanting to feel more comfortable in using their voices in an authentic way. I also offer clinical supervision for LPCCs in Colorado and music therapists around the world.