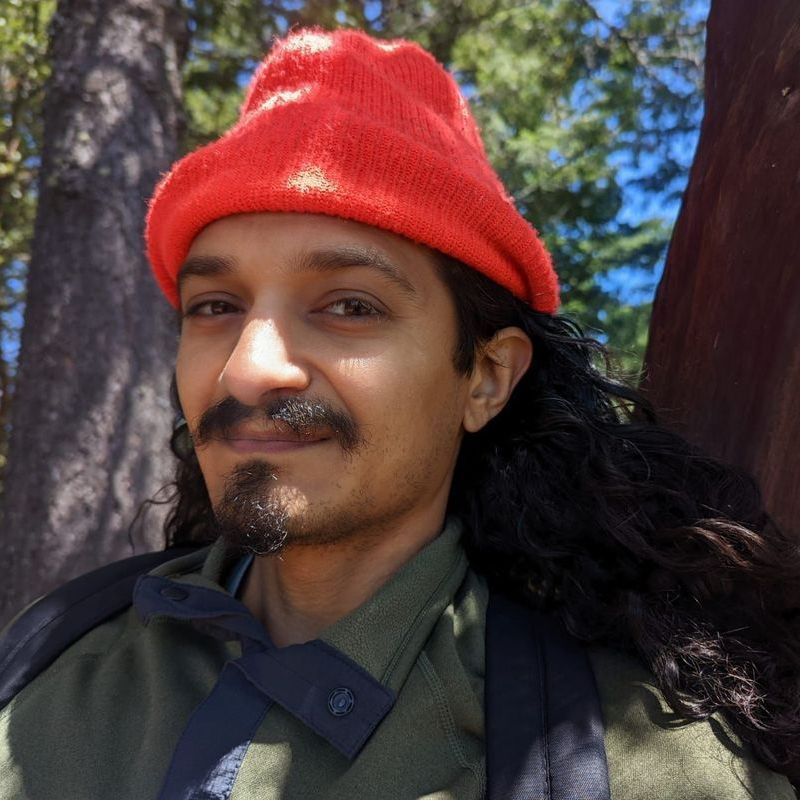 Gerard Artesona, LMFT
Licensed Marriage and Family Therapist
There is a fine balance of knowing when to take things at face value and to sit with the mystery. Good, bad, ecstatic, or terrible, all of the flavors of psychedelia have something to teach us if we have the right disposition to be receptive to it. Even the most challenging of experiences can yield greater degrees of personal growth and empowerment if integrated properly. The balance between psyche and spirit is one that is dynamic and constantly up for examination. In our work together, we can gain a better understanding of how your experiences apply to the larger story of your life. I am a big fan of the expression "case by case basis". No two people or two problems are alike. Therefore, I have long since disposed of the cookie cutter in the interest of not being a "crummy" therapist. Attention is paid to behavioral patterns, themes, ideas, history, and intuitive inspiration. We are trying to reweave firm the tapestry of your being, and all of these help to inform me as to where the thread may be loose and how to restitch things with love. I view the therapeutic process as one which is ongoing and at times greatly challenging to conceptions of linearity.
The direction of my life's path is in large part credited a moving psychedelic experience I had in 2005. This was the point of inspiration for me to study psychology and to recognize the value that altered states could have towards one's wellbeing. I completed my undergraduate studies in my home state of Delaware and relocated to California in 2009 to pursue my Masters in Transpersonal Psychology. My education and early workplace experiences were valuable in forming my approach and allowed me to work with a multitude of individuals and populations. For over 12 years I have been engaged in ongoing work with the powerful entheogen of Ayahuasca/Yaje. I draw much inspiration from cultural perspectives surrounding it and it continues to inform my professional approach and overall understanding of the application of altered states for personal growth and healing. While on the road to licensure I have had the privilege of helping vulnerable populations including migrant youth and families, minors and adults in psychiatric settings, those detoxing from drugs and alcohol, and facilitating integration groups for persons undergoing ketamine assisted psychotherapy. At current I have shifted my focus to individuals in private practice and work with persons experiencing difficulties such as depression, trauma, anxiety, life transitions, existential concerns, and issues pertaining to people of color. ​ Drawing on my unique background, I also offer psychedelic integration from culturally informed perspective. Forgiveness, compassion, and patience for yourself and your unique growth process are vital to embracing your inherent strengths and becoming a more empowered person. These are valuable tools that I hope to help you cultivate. My approach to each client is personable and highly individualized and I seek to work with you collaboratively to help you meet your goals.
Men's Group- Experiential Healing with Psychotherapy & Plant Medicine Starting Jan 2024, contact me for more details This program is designed to facilitate experiential awareness of the healing processes that plant medicines are capable of producing, within a container that brings together psychotherapy and indigenous healing traditions. The program is limited to 8 participants. Over the course of six months, each will participate in weekly individual therapy, twice-monthly group talk-therapy, and group plant medicine ceremonies every other month. Throughout the program, participants will receive support, insight, and resources for their integration. Members will have the opportunity to share their healing journeys with others to strengthen the collective healing process. As a group, we will come to understand the breadth of experience that is possible within therapeutic and ceremonial plant medicine settings. We will have the opportunity to build meaningful relationships amongst each other within a safe container of vulnerability and authenticity. Upon completion of this program, participants will have first-hand knowledge of the therapeutic effects of plant medicine, based on their own unique personal experience. Individual and Group therapy will help to further what is gained through ceremony by immersing us in our process in a practical and accessible way.