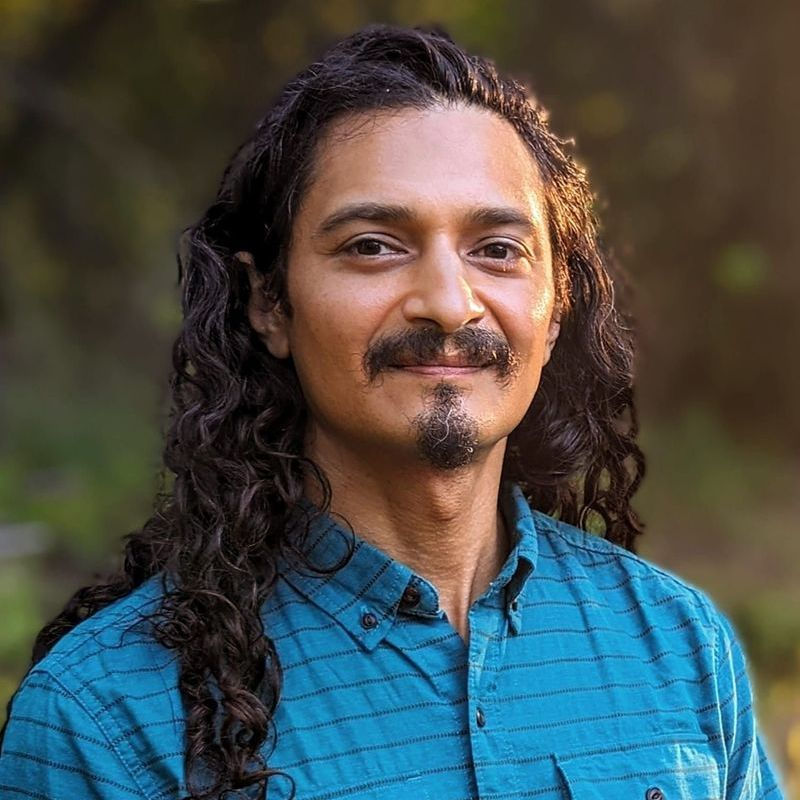 Gerard Artesona, LMFT
Licensed Marriage and Family Therapist
I provide individual therapy to prepare for and integrate experiences with psychedelics and entheogenic medicines. Drawing on over a decade of experience working with individuals navigating altered states of consciousness, I create customized plans for each person based on their unique needs and goals. I also facilitate group experiential healing sessions. I work with groups of no more than 6 to 8 participants at a time in an effort to create safe and intimate environments where each individual's experience is honored and respected.
I received a Masters in Counseling Psychology from the Institute of Transpersonal Psychology (currently known as Sofia University) in 2012. I have also received certification in Psychedelic Integration, Ketamine-Assisted Psychotherapy, Somatic Therapy, and as a yoga teacher. I began my relationship with Ayahuasca/Yaje in 2010, and since then, have travelled frequently to Ecuador, Peru, and Colombia, often staying for months out of the year, to deepen my understanding of indigenous Amazonian usage of Ayahuasca and Yaje. Prior to my personal therapy practice, I worked at John Muir Behavioral Hospital, Homeless Children's Network, group rehabilitation homes, and San Mateo County Jail. I have worked with migrant youth and families, minors and adults in psychiatric settings, patients detoxing from drugs and alcohol, and have facilitated integration groups for clients undergoing ketamine-assisted psychotherapy. I have experience working with patients and clients of all ages, gender identities, racial backgrounds, and mental health issues. In my private practice, I currently focus on working with adult clients who are experiencing the impacts of complex trauma, depression and anxiety, as well as major life transitions, existential concerns, chronic illness, neurodivergence, and non-ordinary states of consciousness. Having grown up as a racial minority in small town America, and as a survivor of childhood abuse, I have first-hand experience of racial and intergenerational trauma, and the battle against depression and suicidality. I had my first entheogenic experience at the age of 19, which inspired me to study psychotherapy and psychedelic integration, and to pursue my own personal healing journey. Many of the therapeutic modalities that I use with clients are ones that have transformed my own life. I am passionate about sharing the tools and skills that benefitted me for the wellbeing of others, and for our collective healing.
Experiential Healing with Psychotherapy & Plant Medicine for Male-Identifying People, January - June 2024 This program is designed to facilitate experiential awareness of the healing processes that plant medicines are capable of producing, within a container that brings together psychotherapy and indigenous healing traditions. The program is limited to 8 participants. Over the course of six months, each will participate in weekly individual therapy, twice-monthly group talk-therapy, and group plant medicine ceremonies every other month. Throughout the program, participants will receive support, insight, and resources for their integration. Members will have the opportunity to share their healing journeys with others to strengthen the collective healing process. As a group, we will come to understand the breadth of experience that is possible within therapeutic and ceremonial plant medicine settings. We will have the opportunity to build meaningful relationships amongst each other within a safe container of vulnerability and authenticity. Upon completion of this program, participants will have first-hand knowledge of the therapeutic effects of plant medicine, based on their own unique personal experience. Individual and Group therapy will help to further what is gained through ceremony by immersing us in our process in a practical and accessible way. For more information and to sign up, visit: gerardartesona.com/experiential-healing.