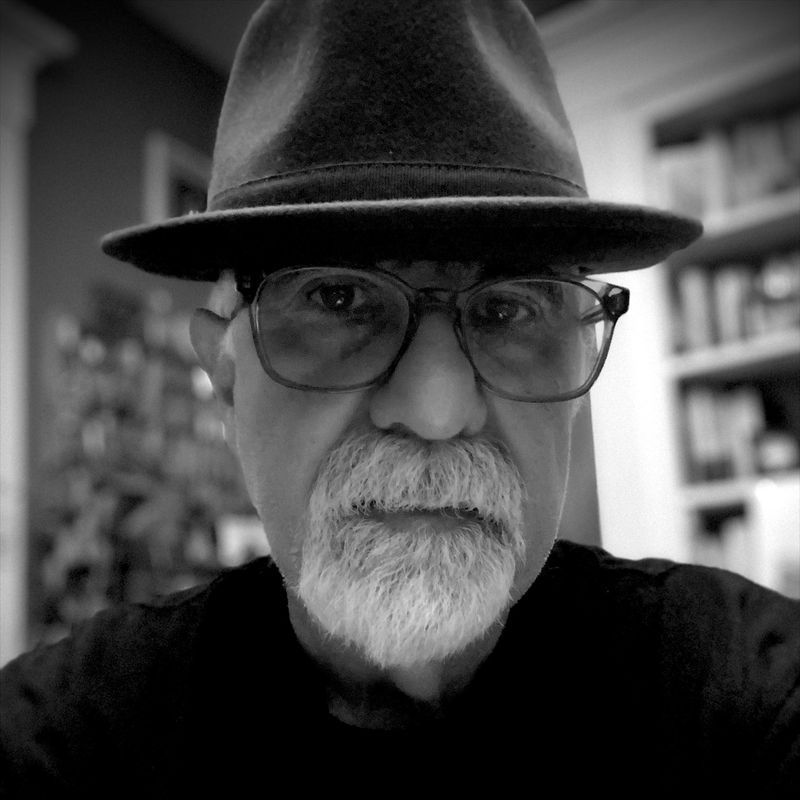 JOSEPH LOSI, LMFT
MAPS Trained Psychedelic Integrationist
As a MAPS (the Multidisciplinary Association for Psychedelic Studies) trained Psychedelic Integrationist and Aimes Institute Ketamine Assisted Psychotherapy provider, I have a deep appreciation for the impressive potential that psychedelic medicine has in the cure of Post-Traumatic Stress Disorder of both the single event or chronic nature or more likely the combination of both, Major Depression, Generalized Anxiety, or some Addictions. What my MAPS training deeply impressed upon me is this; psychedelics, either plant-based medicines, such as psilocybin, ayahuasca, or chemically manufactured psychedelics like MDMA or LSD, used alone without careful guidance are not the "silver bullet" cure that many in the popular press and many in the psychedelic movement are now making them out to be. I provide pre-journey therapeutic support and post-journey integration. At this time, I do not provide psychedelic medicines, nor do I advocate for your use of the medicine. I can consult with you about your decision, but the final decision is in your hands. If you choose to engage in psychedelic integration services, they typically consist of: 2-3 pre-journey therapeutic sessions to get to know one another and what shaped you from early childhood, building a safe relationship for integrating what you will have discovered during your journey. 2-3 post-journey sessions to make meaning of and integrate the emotions and experiences that emerged for you. Careful therapeutic preparation of pre and post-journey integration is crucial. This process will unfold over a several-month period.
As I enter my 68th year, I am fully engaged in the growing field focused on the healing potential of psychedelic medicine to unlock our bodies' innate inner healing intelligence. At this time, I offer Ketamine Assisted Psychotherapy. See my website Psychedelic Health NW for more information: https://www.psychedelichealthnw.com/. Here is a bit about me: I grew up in a large Sicilian family in Buffalo, New York, as the fifth of six children, with three older sisters who taught me much about being both bold and nurturing. I've spent most of my adult life out West, and Seattle has been my home for more than two decades. I'm in a wonderful second marriage with a partner who has pushed my own emotional growth, and I hers—EFT in action for both of us! My former wife and I still have a good relationship and co-parented two sons, now in their 20s and 30s, through times of both a great pleasure and personal challenge. Before being a therapist, I had a 20-year career in public and commercial radio. My most memorable time was at KUER-FM, the NPR affiliate in Salt Lake City, where I programmed and produced a jazz radio show. After moving to Seattle in the 1990s, I served as the Director of Corporate Development for KPLU, now KNKX. I then applied these skills to preserve some of our state's most beautiful places, serving as a major donor fundraiser for Conservation Northwest. Looking for greater personal fulfillment, I returned to school in 2007 to become a therapist. After more than a decade of practice, I still find much joy in helping the people with whom I work come to know themselves and their loved ones in more authentic, courageous, and vulnerable ways. And I continue to be humbled to walk with them on their path to greater happiness with self and others.
At the current time, I offer Ketamine Assisted Psychotherapy, both pre-journey preparation and post-journey integration. I do refer clients interested in Ketamine treatment to the Aimes Institute in Seattle, WA https://www.aimsinstitute.net/ for medical evaluation and Ketamine administration. I also refer clients who are interested in learning more about the safe use of psychedelic medicine to Dr. Erin Fisk, Psychedelic Specialist, at Koru Psychedelic Health https://www.korupsychedelichealth.com/. When MDMA and Psilocybin are legal in Washington State, I will offer MDMA and Psilocybin Assisted Individual and Couple Therapy.