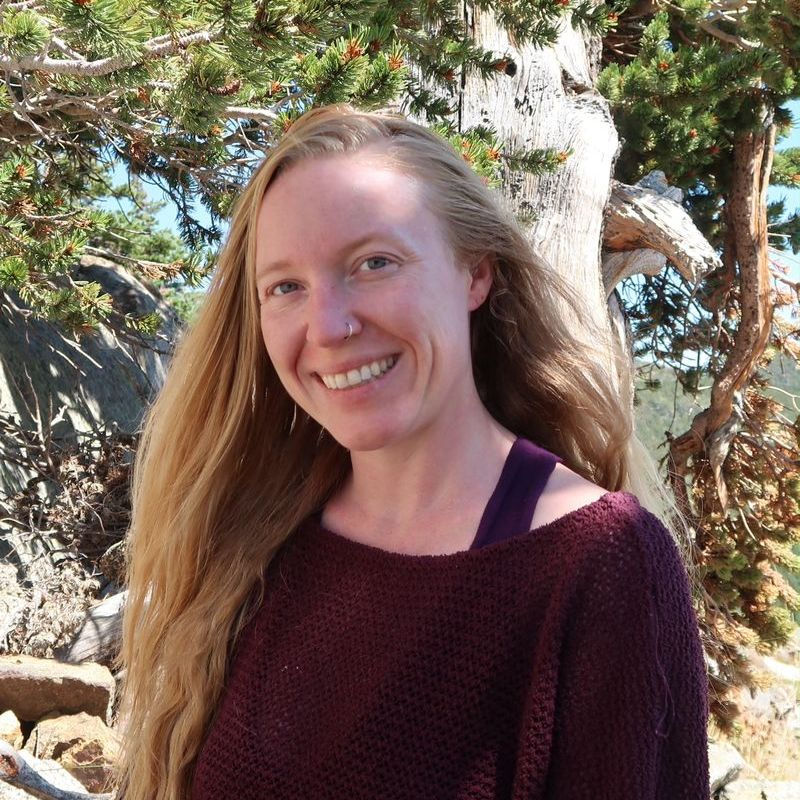 Joy Watts, MA, LPC, ATR
Art Therapist
I work with adults and teens and children, helping them resolve feelings of anxiety, manage emotions, and reduce chronic stress in order to release limiting beliefs and live a peaceful and embodied life. I am a trauma and grief, art therapist that uses a holistic and transpersonal approach with a client-centered focus. Trauma and grief can leave us feeling broken and hopeless and just the thought of asking for help can feel too overwhelming, but if you are reading these words you have already made a huge accomplishment in getting the support you need! Trauma is healed in relationship and I am happy to walk this path with you. Reach out to set up a free intro session.
Joy Watts (she/they), MA, LPCC, ATR-P, earned their Master of Arts in Clinical Mental Health Counseling and Transpersonal Art Therapy from Naropa University. Joy offers a safe place to process and heal difficult emotions, grief, and trauma. They provide gentle guidance and curiosity in a client-focused and trauma-informed approach to therapy that acknowledges and welcomes all parts of the client's experience. Joy works with children, teens and adults who want help with trauma and PTSD, grief and loss, anxiety, stress, self-compassion, caregiver support, and navigating life transitions. Joy invites each client to explore the creative process in order to gain deeper awareness into their life through the use of metaphor, symbolism and expression. Some of the tools that Joy utilizes in therapy are mindfulness exercises, art-making, relaxation techniques, embodiment exercises, holistic integration and nature-based interventions. Joy strives to co-create a space that fosters authenticity, inclusivity, compassion and transformation. In her free time, Joy loves to be outside either snowboarding or mountain biking, cooking plant-based meals, reading psychology books, and making pottery.
I offer both teletherapy and in-person art therapy and counseling sessions.