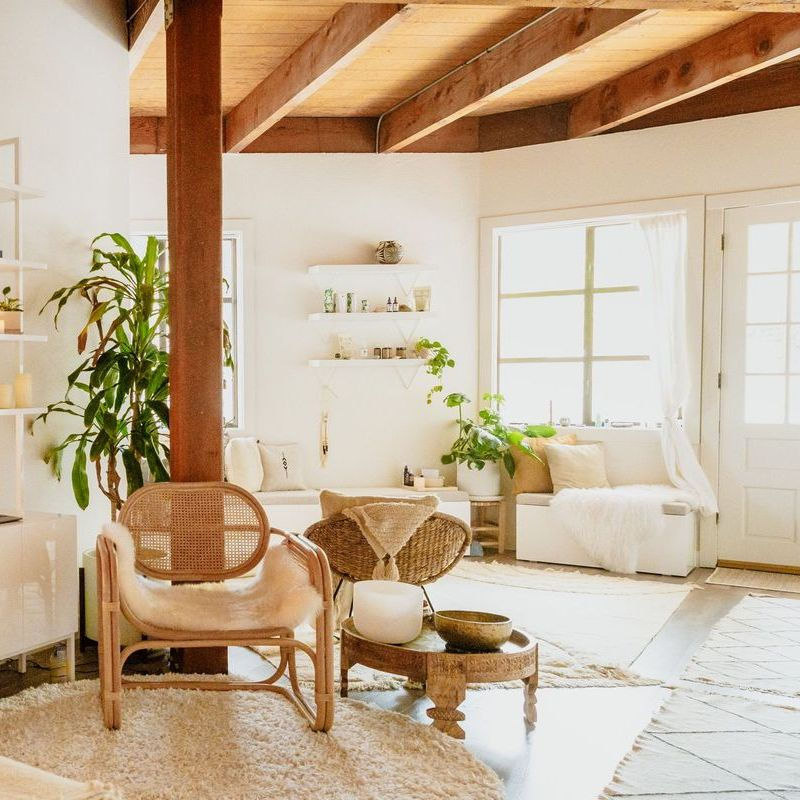 KA Erika Cole, LMFT, MA
Licensed Marriage and Family Therapist
My wider lens comes from understanding how trauma impacts the mind, body, emotions, and spirit. This allows me to attune to your needs and create a sensitive and caring personalized treatment plan. These elements help to create the set within your mental health as a foundation for transcendental and/or the psychedelic journey. A psychedelic and/or transcendental journey can happen through many tools. The ones that I use are meditation journey work, breath work, ketamine assisted psychotherapy and some somatic practices. I work with clients by using my integrative and intuitive approach to cultivate a personalized therapeutic journey. The tools I resource will depend on your style of being, learning, and the strengths you offer. I first, get to know you in an authentic sharing. As that healing relationship develops, I can construct a healing plan that is tangible. I specialize in curating sacred space for ketamine-assisted psychotherapy. If you know you are interested in this, then we simply start with a few sessions to prepare and then followed by a series of ketamine therapy sessions with integration in between. My modalities: Trauma-Informed Care, Somatic Practices, Mindfulness and meditation, breathwork, Art, CBT, Humanistic, experiential, Energy work, Ceremonial Arts, Spiritual Crisis and Philosophies, Psychedelic Integration, and Ketamine therapy, and always learning and growing more. I am partnered with Journey Clinical, an incredible psychiatry clinic offering affordable and accessible ketamine evaluations, care, and prescriptions. This is done virtually for your convenience.
My fascination with psychology and resiliency & the path of healing is a devotion and a life calling and always within me. I am truly in a career that feels like the reward after many life journeys. You will feel and sense my devotion through the authentic therapeutic relationship. I grew up in quite a collection of "darkness" and trauma. It has been a heroic effort to walk the path of healing and choose wellness. Yet, in choosing that I continue to gain so much love, and enrichment, and have developed a deep insight that informs me while guiding others into wellness. I was also lucky to grow up in a strange mix of polarity and settings that highlighted perspectives on the variety of human experiences, which gifts me the lens to sit within and deeply love the diversity of people while compassionately witnessing. On my journey to wellness, I learned that there was no exact answer to healing, that it required a variety of choices, support, and healing tools. In the transcendental experience, I found and witnessed the deepest healings, reaching into the buried grief, accessing and remembering love, the softening and opening it affords.. With clients' I have witnessed this to be true as well. I am honored to see the incredible healing that transcendence and extraordinary therapy tools offer. Within the experience of complex trauma, layered and sometimes unacknowledged, it becomes necessary to resource exceptional tools for the deeper soul work that supports lasting change. I had the honor to receive a two-year hands-on immersive training at an integrative ketamine clinic prior to opening a private practice. Alongside the educational training for ketamine through Fluence. At the clinic, I practiced offering KAP sessions, supported clients in integration work of bigger infusions, and created a group for exploring and sharing about altered states of consciousness. When I engaged in experiential training with ketamine medicine, I was inspired by the depths it offered. I am continuously inspired by the healing this medicine can provide, especially in an intentional set and setting and with ritual.
One-to-one psychotherapy, professional fee $200/hr as well as a limited space sliding scale. Couples work, professional fee $220/hr as well as a limited space sliding scale. An ongoing mindfulness, integration, and psychedelic wellness small group will be starting June 26th Sundays 12pm-1:30 One-to-one ketamine therapy series. The fees vary here because I prefer to personalize your journey, which depends on your session length, preparation, and other needs as well as session frequencies. Essentially, Ketamine is a $100/hour add-on to my normal professional fees. For example, a 90 minute ketamine session is $400. I also offer package opportunities, with a reduced fee. Initiation package, (all start here to get familiar with the medicine and process), Prep session, 2X 90+ minute ketamine sessions, 2X Integration Sessions, done in two weeks time, starts at the base fee of $1200, if you extend the session time this can increase. Day group mini retreats with ketamine-assisted psychotherapy. Groups of up to four people (plus myself). Group day retreats are 5+ hours long. With four people, this is $1600 divided by the amount of people (i.e., 4 people, $400 per person0. It is done in a ceremonial healing way with the deeply healing medicine of group consciousness and witnessing. It is a way to experience ketamine therapy with extended time for a more affordable fee. It is rich rich work. Please also note, I am very sensitive to poverty wounds having had to work through my own. I do work creatively with those healing the trauma of poverty, so I save space for sliding scale clients. This is a conversation and process we discuss if you are interested and is based on your current financial health.