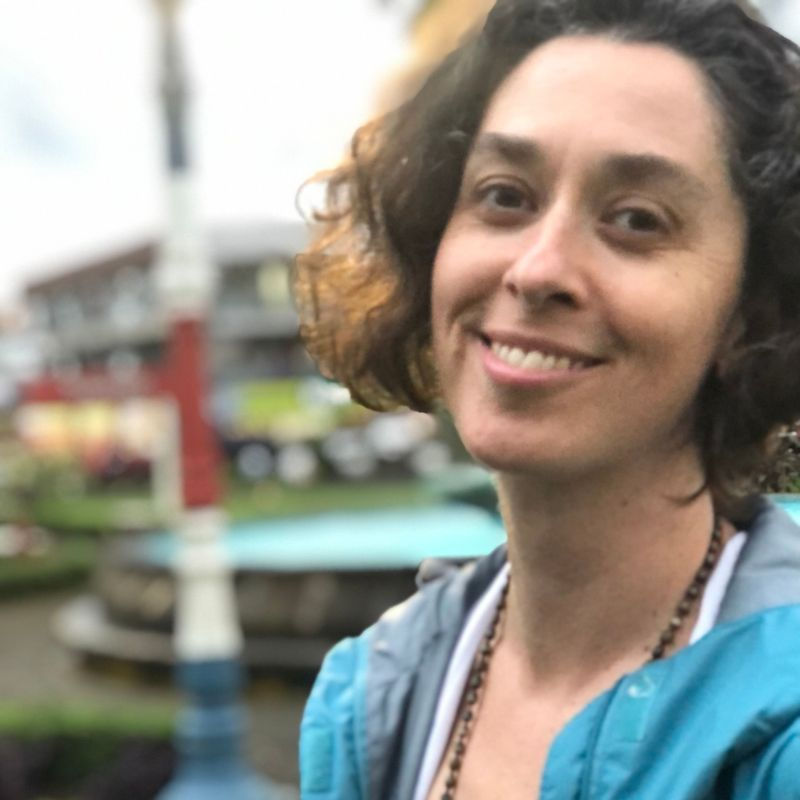 Kate McDonnell, LMFT
Psychedelic Assisted Psychotherapist
Being intersectional themselves, Kate (they/she) specializes in working with adults in the LGBTQ community, highly sensitive and neurodivergent individuals, and those who have been affected by cultural trauma. This includes class, immigration status, race, disability status, poly and kink, religious status, chemical health history, and unconventional views. Kate is an inclusive therapist who loves to work with people from all walks of life. She takes a personable and engaged approach to work with clients in a more natural, conversational way. Kate is here to assist your own unique process and is mindful of their own areas of privilege of being white, professional, and native English-speaking.
Kate enjoys movement meditation such as dancing, yoga, or swimming, community gathering, magick, travel, playing music and writing songs, writing, making art, spending time in nature, and having a chunk of time every winter in Costa Rica. They are a complete nerd about spirituality, but also are careful to refrain from imposing worldviews, encouraging those they meet to look inward and find their own truth. They have an MA in Clinical Mental Health Counseling with a concentration in Expressive Arts Therapy and a focus in Marriage and Family Therapy. They received training at Polaris Institute, Intero Psychedelic Therapy, and the School for Body-Mind Centering. They also received certification in Global Somatics, a Master's level training in an interdisciplinary healing modality based on human development, an animistic view of the body, and energy work. Kate's own research into the potential for psychedelic medicines goes back three decades, but really started in earnest in 2018 with learning about both the recent and distant history of psychedelic medicines in both research and in indigenous cultures.
Ketamine Assisted Psychotherapy is their main focus while also utilizing their in-depth somatic training such as CranioSacral work and Rosen Method. They use tools such as EMDR, narrative therapy, brief therapy, gestalt, and parts work. They like to encourage you to have an experience that is meaningful to you through creating your own unique ceremony for KAP.