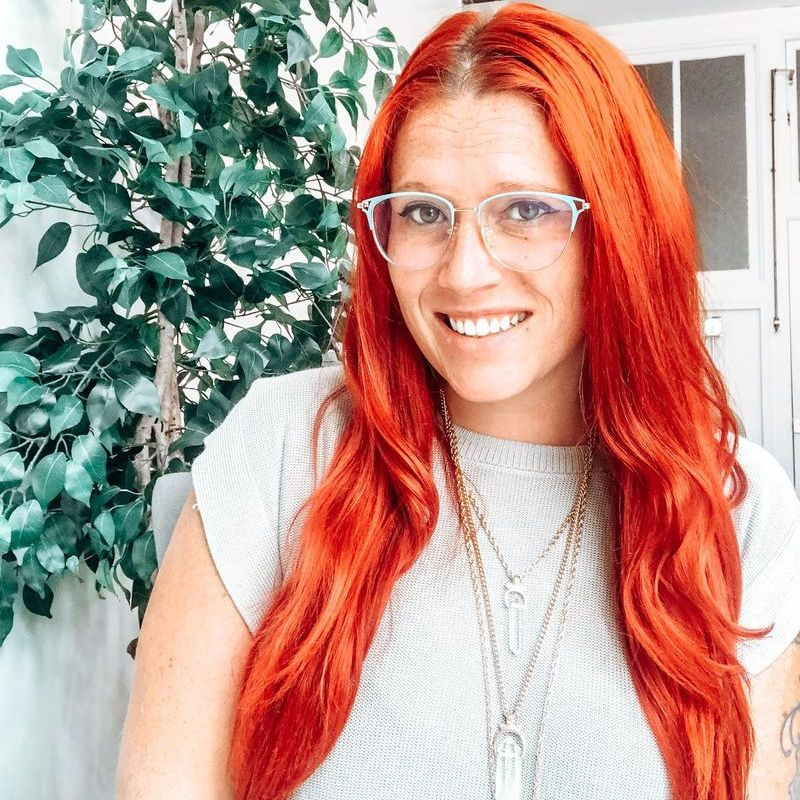 Kayleigh Jamison, MA, LMHC
Licensed Mental Health Therapist
I currently offer Ketamine assisted therapy in office, harm reduction, psychoeducation and integration, along with multiple types of psychotherapy. I truly work with the client from where they are coming from and where they are wanting to be, this looks different for each person. I really enjoy bringing awareness into sessions, this may include pointing out physical movements you didn't realize you did, how your younger attachment styles have impacted your present life, and how what is physically happening in your brain or body relates to presenting issues.
I HELP PEOPLE WITH DIFFICULT PAST LEARN ABOUT THEIR BRAIN AND HOW TO MANAGE IT SO THEY CAN HAVE A MORE PRODUCTIVE FUTURE. I graduated from Antioch University of Seattle with a Masters in Clinical Mental Health Counseling. I am a Licensed Mental Health Counselor in the state of Washington. I have received a certificate in Psychedelic Assisted Therapy after a year long program with Integrative Psychiatry Institute. I obtained a certificate in addiction studies while getting my Masters. And I have two bachelors form the University of South Florida, one is a bachelor of arts in psychology and the other is a bachelor of science in health science with a concentration in substance abuse. I SPECIALIZE IN TRAUMA AND ADDICTIONS I value the feeling of being understood and having the ability to collaborate on difficult things. I chose to become a therapist so that I can provide these experiences to others. I would be pleased for you to share your story with me and hope to hear from you. I also offer clinical supervision in the state of WA.
Sample KAP PROGRAM OUTLINE Session 1- Determining if KAP is suitable for you. Sessions 2-3 - Expanding on expectations for KAP, what you want to work on and laying foundation for safely moving forward (coping skills, self regulation, grounding techniques). *During this time you will obtain a Ketamine prescription from a medical provider (I have referrals). Sessions 4- 9 - Will be medicine sessions, totalling 6 KAP sessions, which each will be at least two hours. One hour for medicine, one hour directly after for integration therapy.