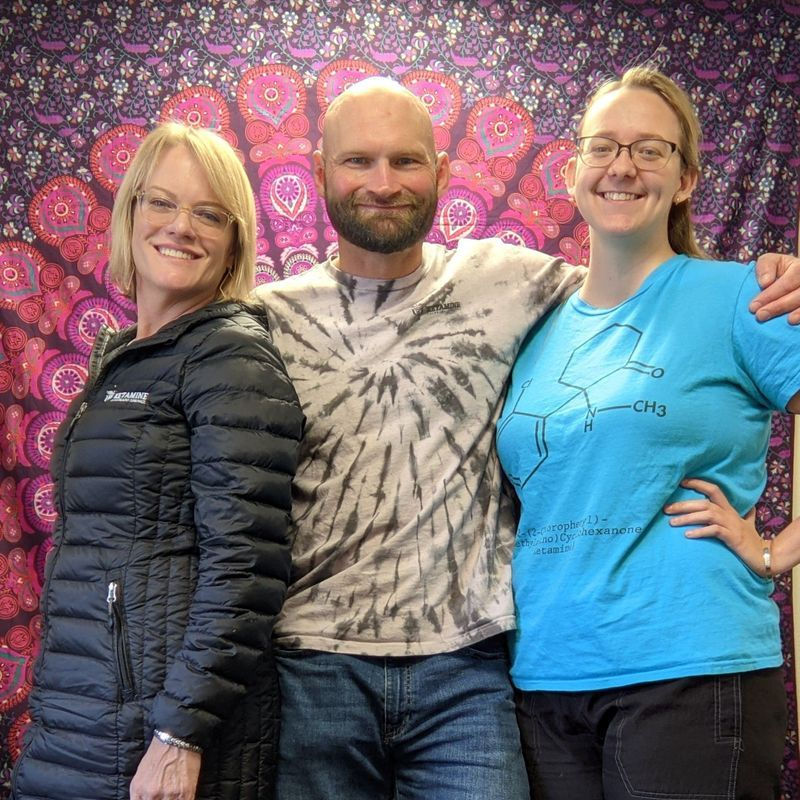 Ketamine Colorado Springs
Each ketamine infusion is booked for 1.5 hours which gives us adequate time to assess progress and treatment goals, run the infusion over 40-55 minutes and support recovery time.
Ketamine Colorado Springs was established with a mission to provide specialized treatment for depression and PTSD to active duty family members and Veterans. Dr's Jeff and Jana Gainok saw a way to effectively provide relief using a non-traditional medication. In collaboration with Dr's Chuck and Rae Ann Weber, the vision to create a clinic using ketamine to treat the most severe cases of treatment resistant depression and PTSD was born. We believe treatments are most effective when coupled with counseling and psychiatric care. This is why we have co-located and work closely with the therapists and providers at Family Care Center, one of the largest outpatient mental health practices in Colorado Springs. With the mission and vision set, the four doctors, all Veterans, look to stay rooted in their background and give back to those who have served or continue to serve by providing an evidence based and cost-effective alternative treatment for depression and PTSD. Though serving those who have served is our mission, we are not limited to treating just Veterans or military family members. We want to help our entire community to achieve optimum mental wellness.
Ketamine assisted psychotherapy; with either a therapist from the Family Care Center or you can bring your own therapist with you to your infusion. Ketamine troches may be prescribed to either extend time between infusions or to be used in conjunction with a therapy session.