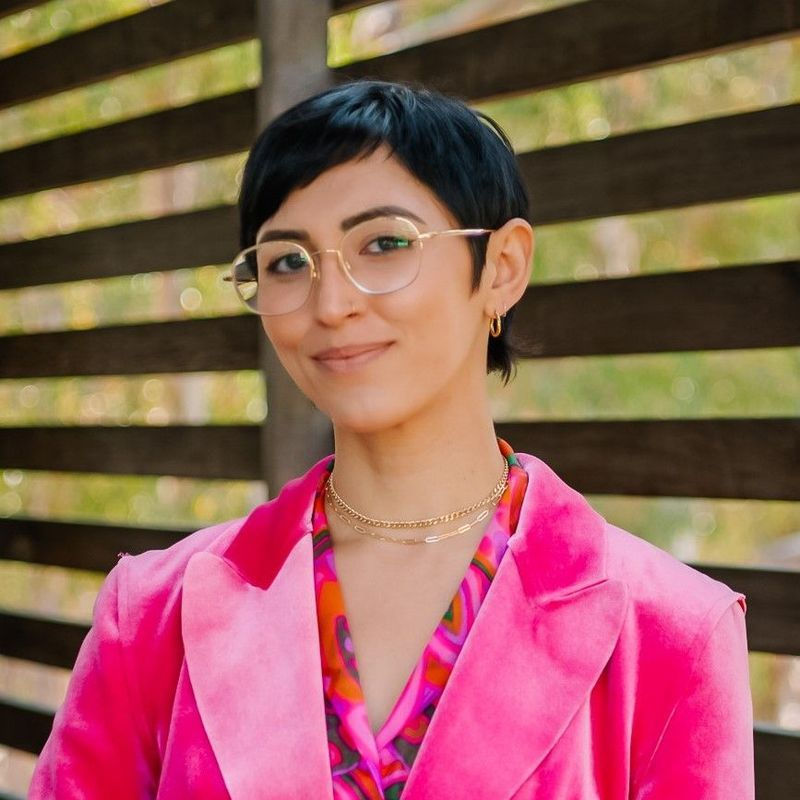 Mia Sarno, PsyD
Licensed Clinical Psychologist
As a therapist, I am warm, compassionate and authentic. I appreciate the multiple layers of existence we all experience, including our minds, physical bodies, energy bodies, cultural contexts, and systemic contexts. I honor your unique identity and potential to achieve personal fulfillment, however that looks for you.
I am a Licensed Clinical Psychologist in the state of California. I am gender fluid, pan/queer, and use she/they pronouns. I also go by "Dr. Mimi." My lifelong interest in consciousness inspired me to become a healer that is both scientifically and mystically informed. I completed my Psy.D. in Clinical Psychology from California School of Professional Psychology at Alliant University, where I returned to teach as an Adjunct Professor. I completed psychedelic therapy training through MAPS, Fluence and Polaris, and am currently a study therapist for research with LSD and psilocybin. I work with Kadima Neuropsychiatry Institute serving clients with Ketamine-Assisted Psychotherapy, and also provide general psychedelic integration services in my private practice. Along with healing from complex trauma, I opened to my gender identity and sexuality through exploring plant medicine. I am passionate about self-expression and strive to create spaces for people to express themselves fully and colorfully.
Ketamine-Assisted Psychotherapy (KAP): KAP includes working with a trained mental health professional during preparation, medicine and integration sessions. Preparation involves setting a clear intention for your journey and learning how to navigate any potential states of consciousness you may experience. Your KAP therapist may also be present with you during your medicine journeys to help ground and hold a safe space. Integration involves processing your ketamine experiences, integrating new insights into tangible change, and making changes last. I am currently a KAP provider alongside the qualified team at Kadima Neuropsychiatry Institute. Please visit our website https://www.kadimanp.com/ to learn more and see if this treatment feels right for you. You may also email info@kadimanp.com or call 858-412-4130. Psychedelic Integration Therapy: Psychedelic Medicine is an expanding field and thus many people are seeking psychedelic healing experiences. Due to current laws and regulations, I am not able to provide, condone or assist in the use of illegal substances. However, if you are using psychedelic medicines on your own or though other settings, I am professionally trained to provide psychedelic integration therapy. Integration involves making meaning of your experiences, weaving insights back into your life, and taking valued action in line with your goals. Integration is highly recommended to maintain any gains experienced in a transformational psychedelic journey. Integration can range from one to several sessions based on your needs. Working with a qualified mental health or medical professional is strongly suggested to ensure your safety in the pursuit of psychedelic healing. As a licensed clinical psychologist, I am equipped to help you navigate this experience, promote psychological safety, and assist you in minimizing risk / maximizing benefit. Through my private practice, I provide virtual psychedelic integration services to anyone in the state of California. Please note that my private practice is currently out-of-pocket and out-of-network. To schedule an initial consultation with me, please email me at therapy@drmimipsyd.com.