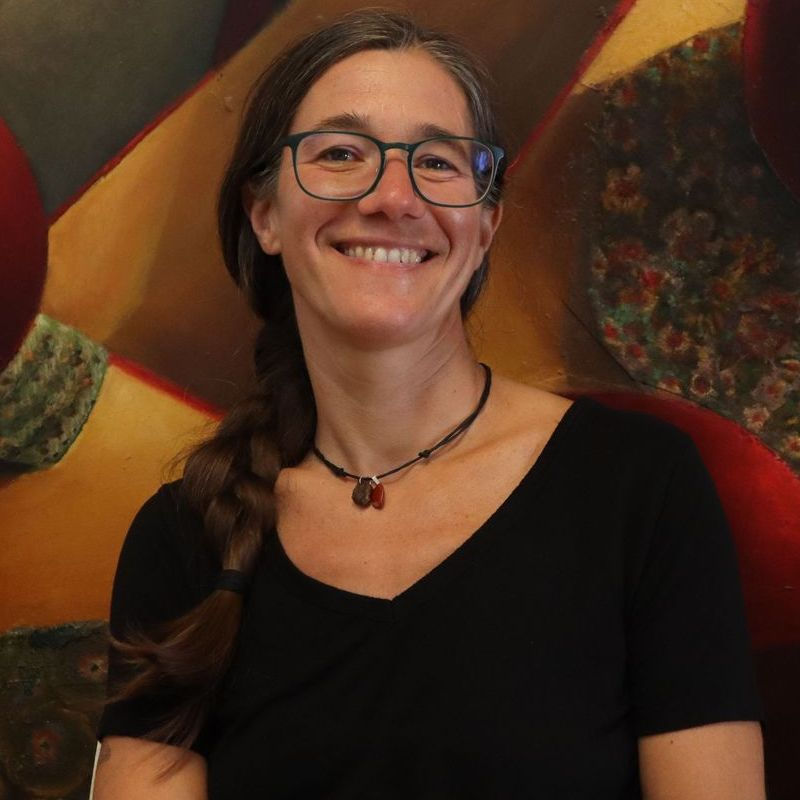 Mina Pas, MD
Licenced Integrative psychotherapist, Licenced Brainspotting practitioner
My therapeutic work is focused on preparation and integration of psychedelic experiences. I usually do 2 preparatory and 2 integration sessions. I work online and my therapeutic hour is 60 minutes long.
I studied medicine in Medical university in Ljubljana and planned to become a medical doctor. After my first experience with MDMA at 25, I started to become very interested in altered states of consciousness. The interest led me to start a NGO (DrogArt) that focuses on harm reduction, where I still work. I graduated from Medical university in 2002, and started working in the NGO. Besides drug checking, outreach work in nightlife and with young drug users on the street, I also worked in counselling. That led me to start studying Integrative psychotherapy and in 2015 I became certified psychotherapist. In 2015 I founded another NGO, named Rabbit Hole Institute, where I work therapeutically with people experiencing altered states of counsciesness. I also conduct trainings for professionals on psychedelics. In 2016 we conducted a study about Healing potential of Ayahuasca. I am a mother of 3 children and my main interest outside my work are horses. I own a beautifull and very stubborn mare who trains my character very well.
I offer trainings for therapists that work with people experiencing altered states of counsciousness and training for therapists that work with problem drug users.