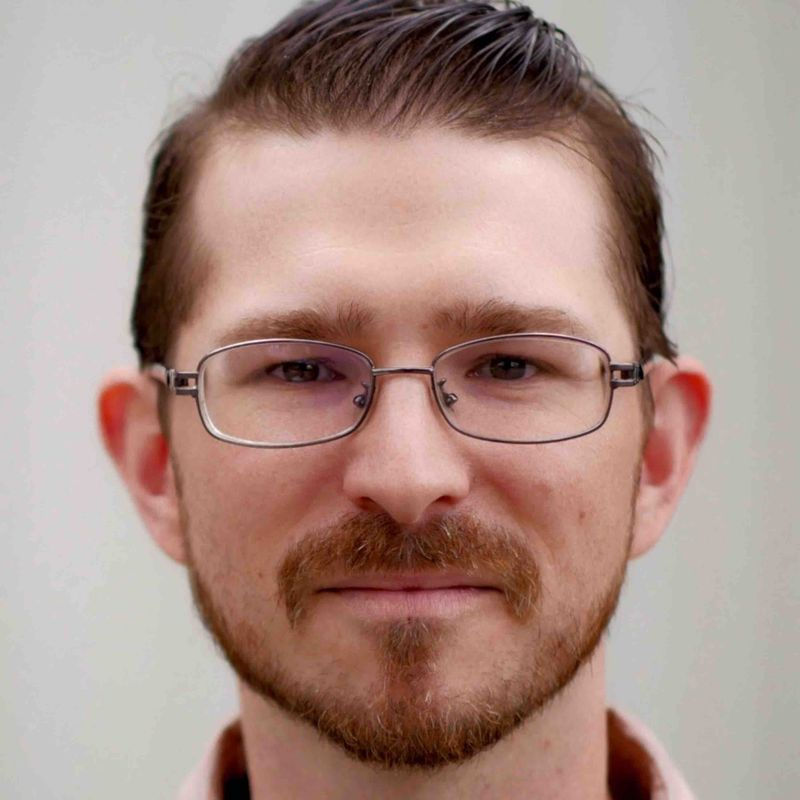 Mojo Tchudi, MA, APCC
Mental Health Counselor
I offer a free meet & greet to get a sense if we're a good match; the most important thing is that you find a therapist helps you feel comfortable and you're excited to work with. In our first session we'll discuss what brings you to therapy, some of your concerns and goals, and start making a plan for our work together. As we meet for sessions, we collaborate on processing your life experiences and world-view to more fully integrate your hopes, desires, fears, and beliefs into a cohesive whole. I am eager to explore both the positive and negative experiences of life with you; successes and failures, triumphs and humiliations, spiritual insights and religious traumas are all crucial to explore for developing a more deeply integrated sense of yourself. I will be there, steady and supportive, to help you navigate the process. If you're curious about or interested in ketamine-assisted psychotherapy (KAP), we'll begin preparing for that as early as the first session; when you're ready to proceed, I'll refer you to my prescribing partner, Journey Clinical, for medication management. You'll be connected with a prescriber who I'll collaborate with throughout the KAP treatment. You can do ketamine sessions in my cozy clinic space or the comfort of your own home, and we'll ensure you have a safe space and peer support so the dosing sessions go smoothly. Between ketamine dosing sessions, we'll meet for integration therapy sessions; this is when we explore the content of the session, uncover insights, and develop a plan to put your discoveries and neuroplasticity into action to make meaningful changes.
I am a mental health counselor seeing clients in-person in Santa Rosa and via telehealth throughout California. I offer Ketamine-Assisted Psychotherapy, working with clients to resolve anxiety and depression, to develop deeper insight, or to explore spiritual experiences. I am dedicated to a helping vocation, and enjoy counseling and teaching one-on-one, couples, and groups. When I am not studying or counseling clients, I enjoy kitchen projects with my partner, playing with my bonded-pair cats, drinking fine tea & coffee, and distilling hydrosols and essential oils from home-grown aromatic herbs. I've been studying and engaging in spiritual practice and mentoring for over 15 years. My formal education began with Daoist meditation and healing arts at Heartwood Institute, where I studied clinical Chinese medicine, nutrition and herbs, and multiple bodywork modalities, as well as meditation and martial arts. While practicing as a natural health coach and qigong instructor, my studies continued with formal yoga and Buddhist training under the personal guidance of experienced mentors, as well as Ayurveda and advanced aromatherapy certifications. I have participated in multiple spiritual "families," lived in residential spiritual communities, and practiced several retreats, including a solitary 30-day retreat in my hand-built cabin on my family's farm in rural northern California. I completed a postgraduate degree in Clinical Mental Health Counseling at Saybrook University in 2023. Prior to that I completed a Master of Arts in Buddhist Classics with an emphasis in Sanskrit translation at Dharma Realm Buddhist University in 2019 while living in a monastic community. I then taught two years of ethics and world religions at Developing Virtue Secondary School at City of Ten Thousand Buddhas in Ukiah, California — the largest Buddhist monastery in the western hemisphere. I have taught Buddhist philosophy and practice at Diamond Light Tibetan Buddhist Group and Sky Creek Dharma Center. I have presented at several conferences, including the Global Ayurveda Conference, Buddhism and East Asia Conference, This Way to Sustainability Conference, and Enlightened Experience Retreat. I bring a diverse array of experience in healing arts and spiritual wisdom to guide my therapeutic insights and compassionate non-judgmental reflections.
I offer counseling services in-person in Santa Rosa or via telehealth throughout California. Counseling sessions for adolescents, adults, or couples are 50 minutes for $180. Sliding scale is available and fees are negotiable. Ketamine-Assisted Psychotherapy (KAP) is offered with partner provider Journey Clinical. KAP is typically 4 – 6 dosing sessions with integration counseling between each dosing session. Preparation and integration sessions are counseling sessions (50 minutes, $180, sliding scale available). Dosing sessions are 2 – 3 hours long, in my clinic space or via telehealth. Journey Clinical has separate fees for medical consultation and medicine doses.