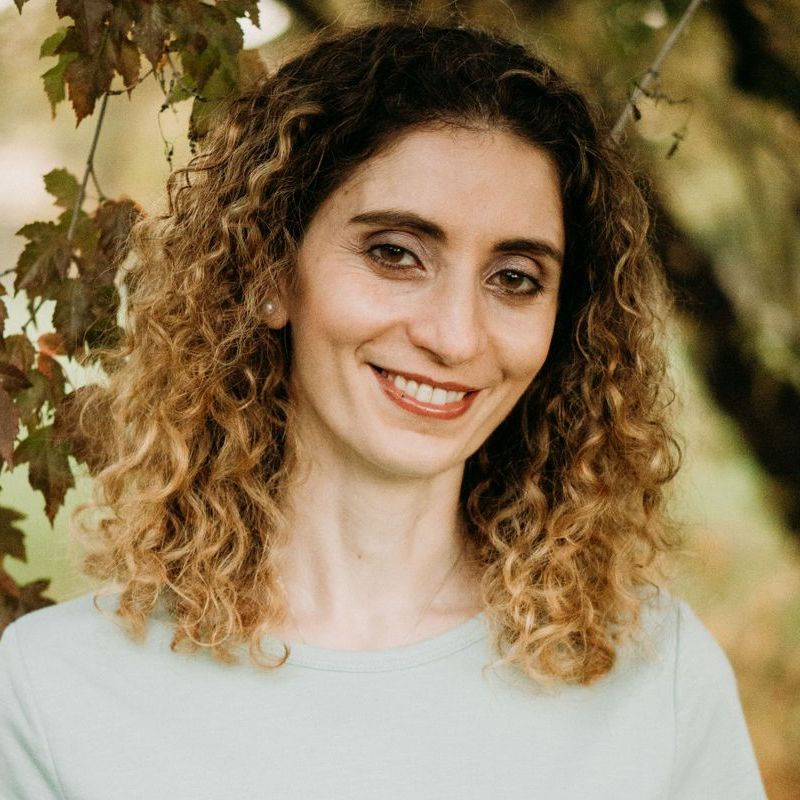 Depending on what state the patient resides in, I meet in person or virtually. I generally can see a new patient within a week. My approach is very gentle while also holding space for the client, allowing what needs to emerge and processed to emerge while we explore it together. I follow the client's lead, who is an expert on who they are. I view myself as a space holder trusting that what needs to unfold will do so at the right time, and when the client is ready. The client feels compassionately witnessed during the process of self healing, exploration and growth. I use motivational interviewing techniques to explore what comes up, along with other therapy modalities listed above. Including the body, breathing, rituals, lifestyle (which include diet, sleep and relationships) are also important elements I take into account if they client feels that they are important to them also.
Born and raised in Israel, Dr. Abu Ata understands firsthand the experience of trauma personally, and how it is stored in the body and transmitted to the next generation. She grew up speaking four languages and understands how the world is experienced differently through each person's unique cultural lens. She grew up watching her grandmother use spiritual practices and traditional healing methods for ailments, including herbs. Being part of a minority that fell in the 2% of the population, she has an appreciation of the untold and hidden stories due to fear and misunderstanding. She went to Ben Gurion Medical School in Israel, with an emphasis on global health and worked with diverse populations in their native languages. She completed dual training in both family medicine and psychiatry at the University of Iowa and subsequently completed training at the Harvard Program in Refugee Trauma with Dr. Richard Mollica. She has also trained with the Center for Mind Body Medicine and worked with different underserved populations, such as veterans, refugees, asylum seekers, youth at risk, transitional youth, youth in foster care, and different American Indian tribes. She has completed 200 hours of yoga instructor training and enjoys teaching different types of meditation and movement practices. She is also a practitioner of Reike and Shamanism. Dr. Abu Ata also has a background training in addition psychiatry and community psychiatry. Dr. Abu Ata believes that as one Hopi elder once said, "We are the ones that we have been waiting for." This belief has helped her shift from the victimhood and helplessness mindset to recovery and wellness. Dr. Abu Ata brings mindfulness, movement, spiritual and cultural practices to traditional psychiatric care, creating a bridge connecting the mind and the body. On this bridge, patients experience personally meaningful alchemy and access to their internal wisdom.
I offer ketamine assisted psychotherapy along with integration. I have heard it said that psychedelics reveal to you what you need to know, but unless you do integration, psychedelics take back whatever they reveal to you due to their ephemeral nature. That is why integration is key. I offer ketamine assisted psychotherapy training to therapists and providers with optional experiential component. The training is a 4 day training. I offer groups where people get to learn and practice different mind body skills and meditation practices in community.