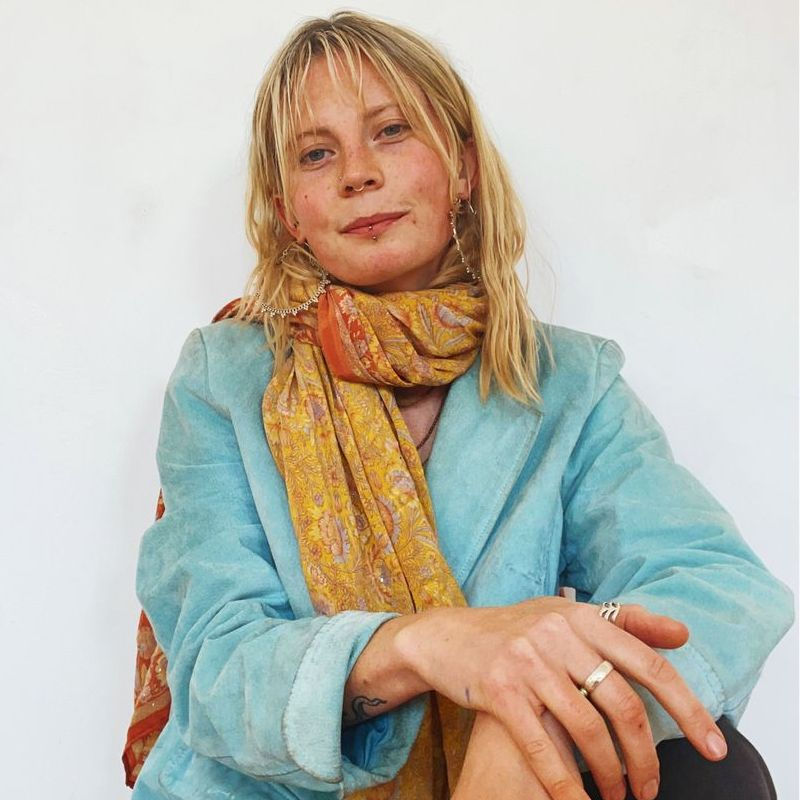 Phoebe Sullivan, MA
Integrative Psychotherapist
I think of my approach as integrative, meaning I combine various skills and frameworks from my background in art psychotherapy and breathwork, and my interests in embodiment and archetypal ways of working. As each individual is unique, so is the therapy journey. I hope my fusion of psychotherapeutic knowledge, study of psychedelic medicines, passion for breathwork and own humble experience as a spiritual practitioner and student of yoga will display my sincere and heartfelt mission to guide individuals through their own healing journey, towards wholeness.
Phoebe is a breathwork facilitator, practitioner of yoga and meditation, psychedelic integration therapist and integrative art psychotherapist, working within a transpersonal framework. She is fascinated by altered states of consciousness; how these are perceived and received by society and also how they can be harnessed for healing from trauma and expansion of consciousness. She sees the mind, the body and consciousness as inextricably linked and in complex symbiotic relationships. She has worked with acutely emotionally distressed individuals and feels deeply compelled to share the gifts she has learnt with those who need it most. Having worked in mental health in the UK for a number of years she sees a desperate need for a radical shift in the way society views and treats mental illness. Her personal and academic explorations of psychedelic medicines have paved the way for her vision of how these can serve as tools to initiate the paradigm shift away from restrictive pathology and over-medicalisation. Phoebe recently wrote her Masters research paper 'Confronting Kali on the path to Self: how art psychotherapy can be used to facilitate healing through psychosis' and spoke in the Psychedelics, Madness, and Awakening conference about her thesis topic. Based in Brighton, UK, Phoebe is currently working as a breathwork facilitator, teaching classes at a yoga studio and holding 1-1 sessions alongside her work as a therapist.
- psychedelic integration - integrative psychotherapy - 1-1 breathwork ​ I do not facilitate or encourage the use of psychedelic medicines. My services are specifically to help individuals who are in need of support after an experience.