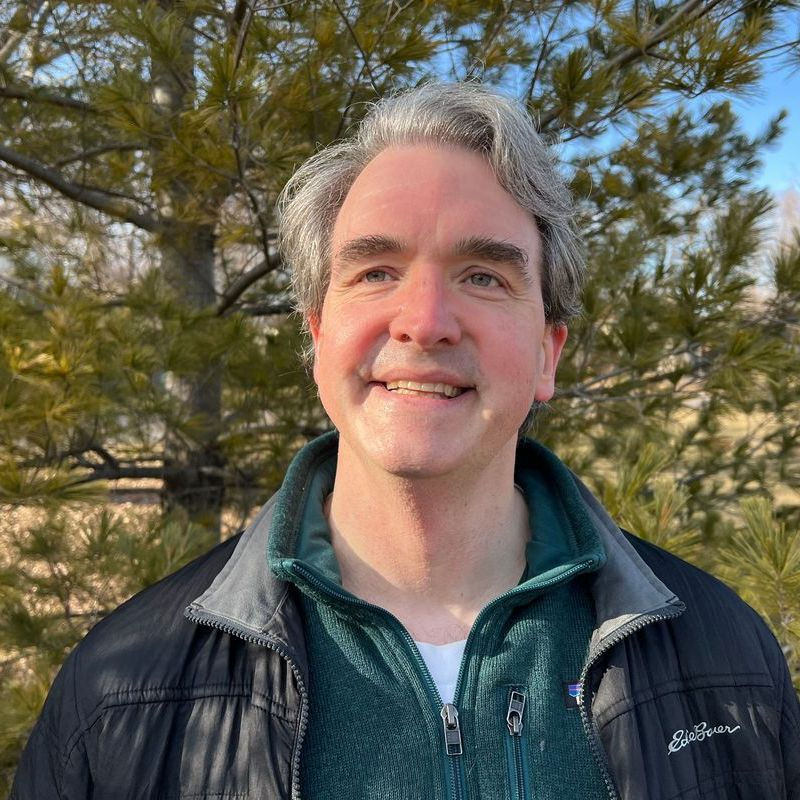 Randall Morris-Ostrom, PsyD, LP
Doctor
I tend to be described as relaxed, casual, quirky, caring, and academic. I also tend to use humor to decrease anxiety or shift perspectives. If you work with me, chances are I will encourage you to complete specific homework assignments or practices between sessions. I firmly believe that psychotherapy is about learning and changing patterns of thinking, feeling, and behavior, and that 60 minutes a week is not enough to produce change.
PERSONAL BACKGROUND: I didn't start out as a psychologist. I studied philosophy as an undergraduate and then attended graduate school in philosophy for a year. I realized that I needed more human contact and switched to law school. It seemed like a good option because I thought of it as applied psychology and provided the opportunity to continue my interest in social justice. I obtained my degree, passed the bar, and practiced for less than a decade (social justice / civil rights / criminal defense / and contract legal writing.) I eventually figured out that what I enjoyed most about being a lawyer was the counseling, so I switched to psychology and completed my doctorate. As a psychologist, I have worked in college counseling, community mental health, and in private practice. CLINICAL BACKGROUND: I am a licensed psychologist in the state of Minnesota, earned My Psy.D. In counseling psychology from St. Thomas University, and completed my predoctoral internship at the Interprofessional Center for Counseling and Legal Services (IPC) at St. Thomas University. I received training in psychological assessment, Dialectical Behavior Therapy (DBT), and clinical supervision at the IPC. Earlier in my training, I completed internships at the University of Wisconsin at River Falls, and Macalester College counseling centers. I further specialized in college counseling by completing a postdoctoral fellowship in Counseling and Health Services at Hamline University and then worked part-time in the University of St. Thomas Counseling Center. While working with college students, my interests shifted increasingly towards brief semi-structured treatments for anxiety disorders, emotional disorders in general, and perfectionism. I have specialized training in several evidence-based treatments, as well as psychedelic approaches to psychotherapy. I know divide my time between private practice and work as an adjunct professor. I've taught graduate courses on Anxiety and Trauma, and Counseling Skills. I've also taught undergraduate courses in Physiological Psychology, Cognitive Psychology, and Counseling Theory.
We are not currently offering any group treatments.