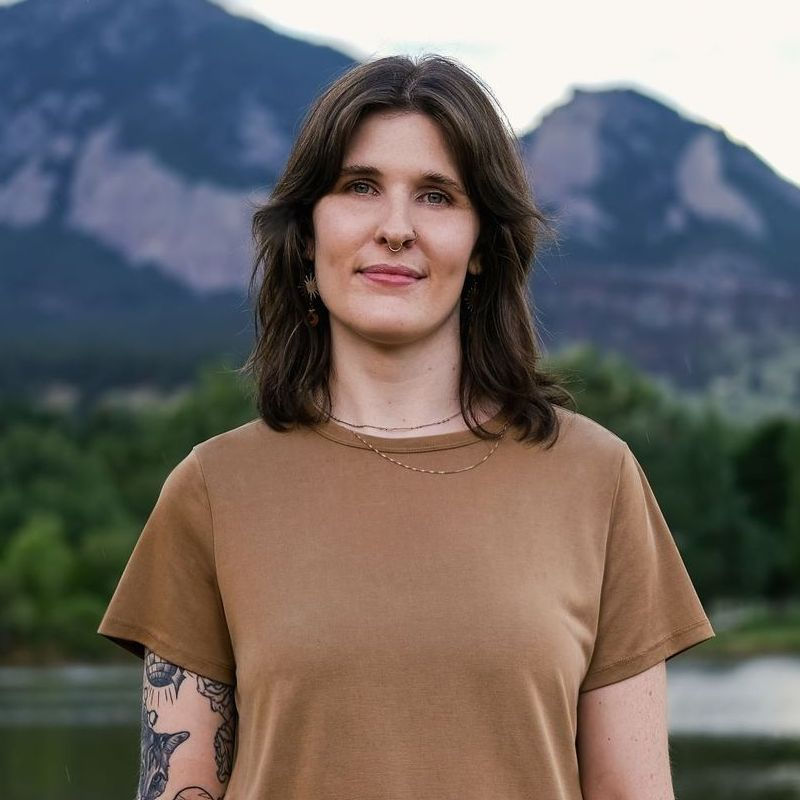 Tess Rose, LCSW
Licensed Clinical Social Worker
Do you want to better understand and take care of yourself, but feel like you need some extra attention and tools to do so? Are you hoping to heal from deep distress and connect to a life worth living? Your distress might have you not recognizing yourself, or trying to cope in whatever way you can. You might feel disconnected, numb, like you're going through the motions, or like there are parts of you that are not within your control. You might feel distressed because of the state of the world. Whatever type of distress you're experiencing, I want to help you build awareness of how it takes shape, how it functions, and what you need to decrease the severity of it.
From a young age, I knew I wanted to be a therapist. I'm sure it's less than surprising to hear that I witnessed close friends and family experience mental health issues, and that I myself now live with my own chronic and persistent mental health concerns. I find my work as a mental health professional to run parallel to my own personal life and growth. I'll be the first to say I don't have it all figured out and that my life can look pretty chaotic at times. But I know how important it is to have support, to not feel stuck without a way out, and to have some sense of direction and purpose. As humans, we have the right to explore what that means for us individually and within our communities. In 2018, I graduated from The University of Texas at Austin with my Master's degree in social work. I worked alongside people experiencing homelessness to obtain my clinical hours, and eventually became a Licensed Clinical Social Worker (in Texas and now Colorado- where I am currently located). I've provided therapeutic support to people on an individual basis, as well as supporting groups and couples. I'm experienced in working with trauma, substance use, anxiety, identity issues, relationship issues, mood disruptions, adjustment to varying life transitions or stressors, psychosis, and suicidality. I try to look beyond the identifiers into what an individual's life looks like, taking a holistic, human-centered approach. In all the work I've done, I have found myself asking the same question- how can we feel whole in our human experience?
I offer therapy services in my home office. I have 2 sweet kitties who will join sessions if they would like and if you would like. I also have plenty of areas to walk and chat for walk-and-talk therapy, as well as outdoor spaces to utilize for eco therapy.