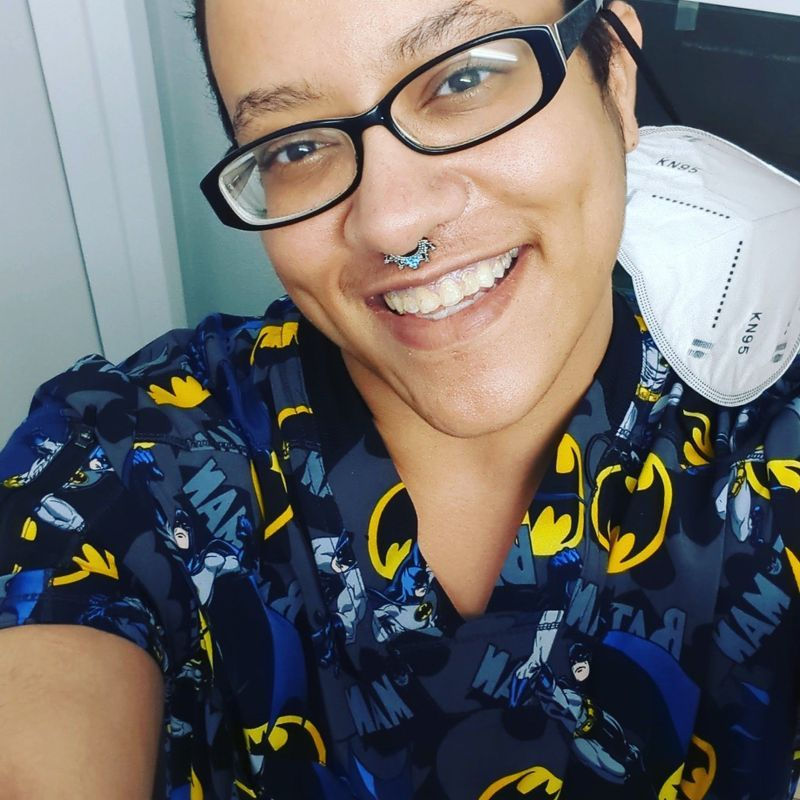 Thomas Pickles, cna
CNA, trip sitter
I'm available to trip sit for free via Skype and for a travel fee in person anywhere in FL! Every client is different and I like to get to know you via conversation before diving right into business! Everyone has different comforts, needs, and desires.
Hi! I'm a CNA/QMAP/Phlebotomist/Mental health tech from FL with 11 years of caregiving experience under my belt in just about every type of facility they use a CNA in including 4 years of home care and a brief stint in a tissue donation harvesting bank where I learned aseptic technique. My passion is mental health, and I'm seeking my MSN in psych nursing with an emphasis on health care administration. My hope is to one day be a policy and change maker in my own alternative treatments psych facility. I especially have a fondness and passion for getting health care to underserved communities such as the indigent and the uninsured, which I got to do while working at the non profit organization crisis stabilization unit and detox Meridian Behavioral Healthcare Inc., or the disabled, and especially those suffering with substance use disorders. Having lost my brother to untreated depression and addiction as a child, and having 8 years of sobriety under my belt, I feel extremely passionately about helping individuals with substance use disorders accomplish meaningful stability and lasting recovery. I recently scored a 75 on the TEAs exam and was admitted to both Rasmussen University and Galen school of nursing's BSN programs! I believe I'd be a perfect addition to your team of passionate healthcare providers both now as a trip sitter, and in the future when I graduate or before that when I pass the NCLEX! I'd love to be part of your team and help make lives better while learning as much as I can both about administration and how healthcare companies are run, along with seeing what I can add to your clients experiences with plant medicine! Thank you for your time, Thomas Glavin-Duncan thomas.pickles91@gmail.com 352-709-0660
Trip sitting, harm reduction, consultation, resource providing (lists of current clinical trials and physicians who practice plant medicine along with the latest research from reputable sources).