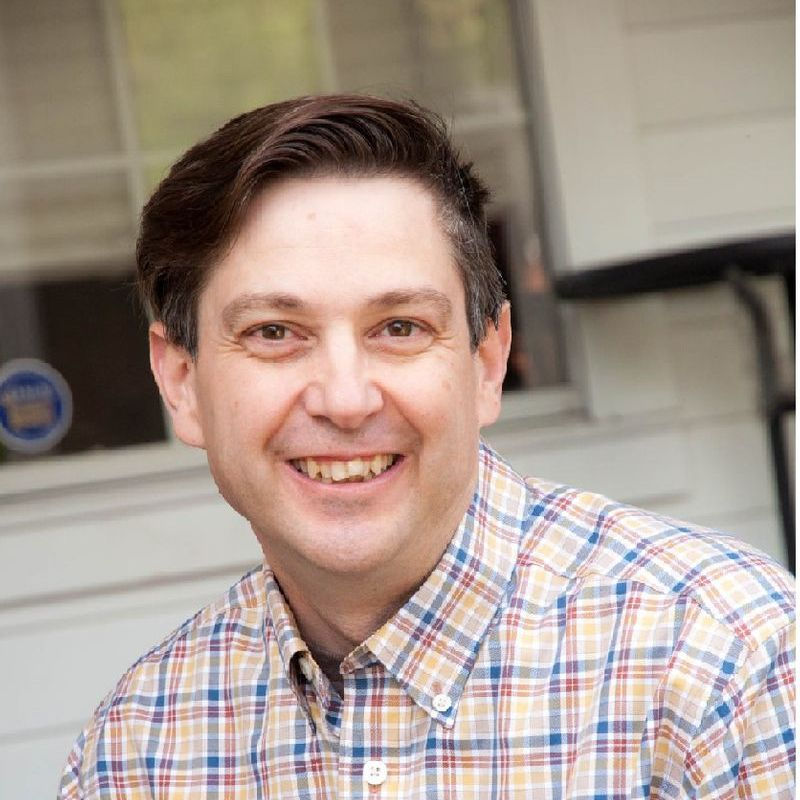 Timothy Hook, LCSW
Behavioral Therapist
The first steps for getting help seem like they are most difficult, so I want to thank you for sharing your experiences with me. I know that it is not always easy. ONLINE SERVICES Counseling can be beneficial to individuals who are looking to strengthen their emotional connection, in all stages of their relationship. Online sessions are held from the safety of your own home with both couples at a time that is convenient for you through our easy scheduling platform.
Tim is a Licensed Clinical Social Worker in Tennessee who is trained in behavioral health with five years of clinical experience. He has worked in a variety of settings from individual therapy and short-term counseling to crisis intervention and addiction recovery. Before his career in behavioral health, he served in the USAF and retired after twenty-one years. Tim started his training at MTSU's social work program where he learned the fundamentals of human development, the therapeutic relationship, and how people make positive changes. While in the undergraduate program he interned at a non-profit in Clarksville, TN. He learned how to gather information and identifying needs of veterans, located services, and advocated for veterans in the community. After the first semester in his master's program, he started specialized training in an inpatient treatment program where he provided individual assessment, biopsychosocial interviews, and psychotherapy services to sociocultural diverse adult population diagnosed with depression, addiction, PTSD, and other affective disorders. He learned to provide crisis intervention and co-led process groups. He also participated in somatic seminars and campus wide in-service training. After he finished with his master's degree he started as Primary Therapist dealing with addictions inpatient facility. He provided individual and group psychotherapy services to culturally diverse male adults diagnosed with psychiatric disorders, attention disturbances, anxiety, depression, and substance abuse. He collaborated with treatment clinical team to develop individualized treatment plans. He led daily psychotherapy groups using multi-modal approaches: cognitive therapy, dialectical behavioral therapy, somatic/experiential therapy, and psycho-educational information. After he left the primary therapist position Tim's next step was being assigned to the Emergency Department within the Veteran Affairs Healthcare System with responsibility to provide direct services to veterans and their families. The he evaluated psychosocial needs and applies social work interventions to complex situations that arise in the Emergency Department setting during his tour of duty. He assessed and provided appropriate social work emergency care treatment options and interventions, and discharge placement options. Special attention was be provided to potential acute care admissions for reasons of self-care deficit, homelessness, placement, acopia, and/or social or environmental factors.
EMDR: Eye Movement Desensitization and Reprocessing Tim has completed training in EMDR. These eye movements dampen the power of emotionally charged memories of past traumatic events. The EMDR International Association (EMDRIA) approved EMDR Training courses provided him with the knowledge and skills to utilize EMDR therapy, a comprehensive understanding of case conceptualization and treatment planning, and the ability to integrate EMDR therapy into his clinical practice. An EMDRIA Approved EMDR Training provides, at a minimum, instruction in the current explanatory model, methodology, and underlying mechanisms of EMDR through lecture, practice, and integrated consultation. CSAT: Certified Sex Addiction Therapist Tim also completed the approximately four weeks of intensive training with faculty of the International Institute for Trauma and Addiction Professionals (IITAP) required to become a Certified Sex Addiction Therapist. The CSAT training involves gaining expertise in assessing the level and type of sexual dependence, the clients sexual and trauma history and an assessment of family of origin issues and other addictions and addiction interactions that may be present. Next, there is training in using a highly manualized, 30 task approach to treatment designed to be followed in individual and group sessions as well as being consistent with any 12-step self-help program for addiction. Following the training, the trainee is required to get 30 hours of supervision (by CSAT supervisors) of actual clinical work with sex addiction clients prior to certification.