Ethical Issues and Client Expectations in NOSC-Assisted Psychotherapies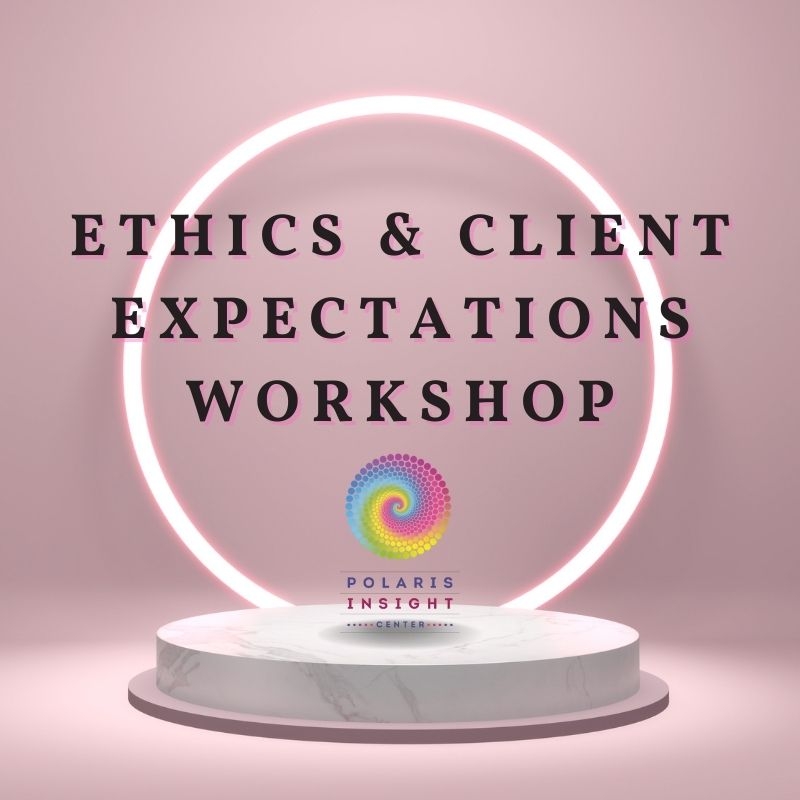 Ethical Issues and Client Expectations in NOSC-Assisted Psychotherapies
Sold Out! Check back soon
This workshop will be a deep dive into the world of ethics in KAP, focusing on themes and topics that are important for clinicians to know in order to effectively and safely deliver care. Working with such powerful boundary dissolving tools can add an extra layer of challenge, requiring skill and support, particularly in the realm of ethical considerations. We will explore best practices for dealing with situations that evoke ethical questions such as touch, transference/countertransference, relational components of psychotherapy, as well as dual relationships. Participants will learn how to address client expectations and "unspoken contracts" about the outcome of the treatment, the experience of the treatment itself, and therapist involvement and availability.

In this workshop, we will describe some common elements of these unspoken contracts and the ruptures that can result if these are not addressed in a direct and relational manner. We will also lead participants through experiential exercises to learn how to work with ruptures when they do occur as well as how to address expectations for clients through direct conversations during preparation sessions. Grounding practice will also be explored to help clinicians reorient and reconnect to their core principles during difficult sessions, giving you practical tools to help find your feet in the midst of a storm. 

Teachings are appropriate for healthcare professionals as well as the general public. Healthcare professionals will be able to incorporate the tools and practices offered in this program in ways beneficial to clients or patients. 
LEARNING OBJECTIVES
After completing this course, participants will be able to:
Describe the current ethical landscape of the psychedelic psychotherapy field.
Describe the four key considerations in employing ethical ketamine-assisted psychotherapy (KAP).
Identify when ethical consultation is necessary in your clinical practice.
Explain how to navigate between non-directive psychedelic psychotherapy and directive boundary setting psychotherapeutic techniques.
Describe at least 3 common implicit expectations that clients have of both KAP and psychedelic-assisted therapy work and the therapist/practitioner.
Identify and explore with clients when ruptures have taken place due to the therapist or the work not fulfilling the client's expectations.
Demonstrate effective ways to both discuss with clients realistic expectations for KAP and psychedelic-assisted therapy and repair ruptures that occur when client's expectations are not met.
Meet your Workshop Instructors:
Dates:
June 4, 2023
8hrs CE credit available, select CE option
Online workshop at 9 am – 5 pm PT (Pacific Time)
Instructors:
Frank Ehrenfried, LMFT • Veronika Gold, LMFT • Renee Razzano, LCSW • Jennifer Jones, LCSW • Aisha Mohammed, LMFT
Target Audience:
This course is designed for mental health professionals – MDs, DOs, NDs, NPs, RNs, PsyDs, PhDs, LMFTs, LCSWs, LPCs, LEPs. Open to the public.
Accommodations:
To request accommodations for special needs, please email the program administrator at training@polarisinsight.com
Cancelation Policy:
Participants need to cancel up to 2 weeks in advance to receive a 100% refund (minus a $25 admin fee and payment processing fee). If cancelled after the 2-weeks-in-advance period they can use the credit for a future training or receive 50% refund (minus a $25 admin fee and payment processing fee).
Continuing Education:
Be sure to select the CE credit option when purchasing the course.
Upon completion of the course, you will receive a Certificate of Attendance for your credits.

Polaris Insight Center is approved by the American Psychological Association to sponsor continuing education for psychologists. Polaris Insight Center maintains responsibility for this program and its content.

The California Board of Behavioral Sciences accepts CE credits for LCSW, LPCC, LEP, and LMFT license renewal for programs offered by approved sponsors of CE by the American Psychological Association.
LCSWs, MFTs, and other mental health professionals from states other than California need to check with their state licensing board as to whether or not they accept programs offered by approved sponsors of CE by the American Psychological Association.
For questions about receiving your Certificate of Attendance or to report a grievance, contact training@polarisinsight.com.