Microdosing Psilocybin & LSD: What We Know So Far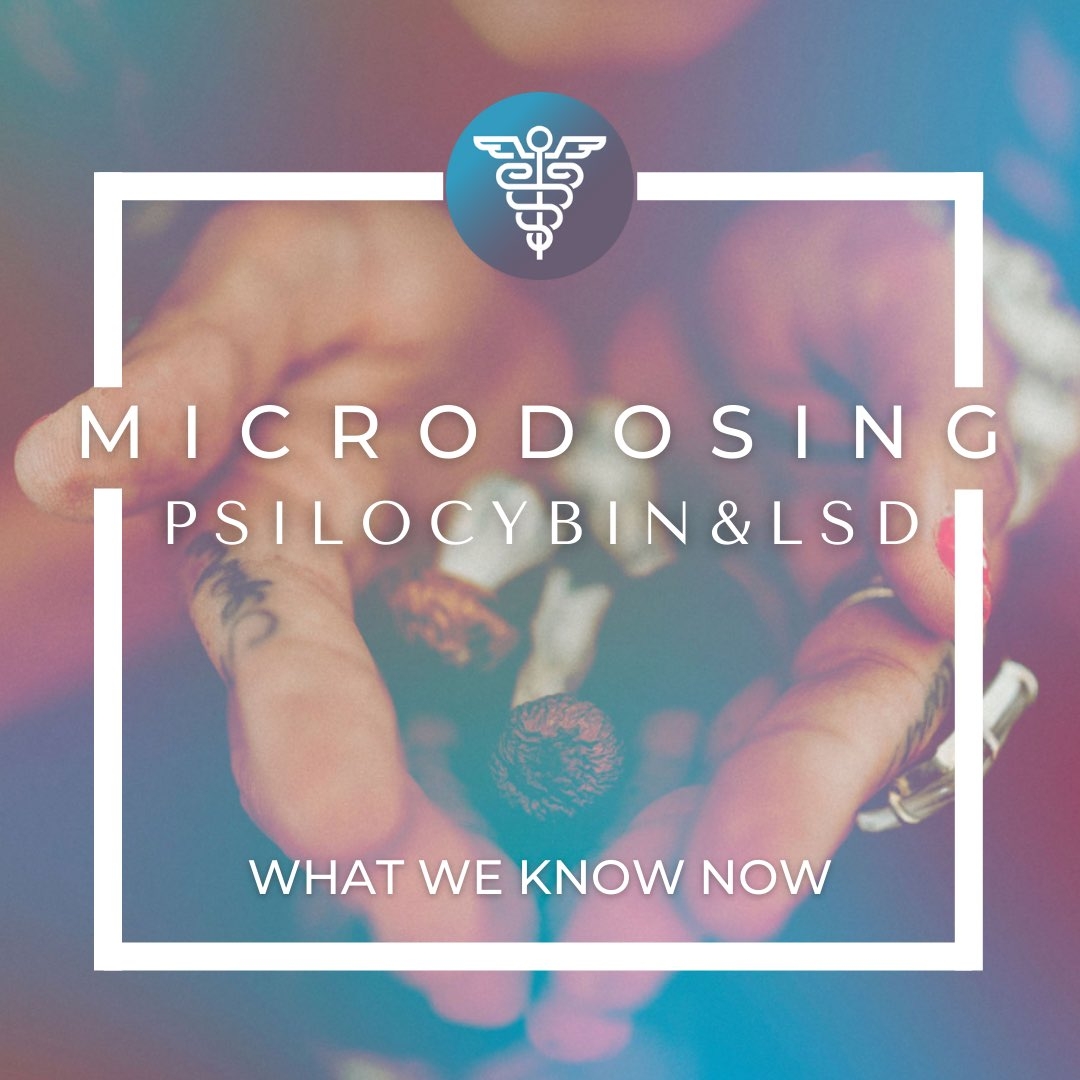 Microdosing Psilocybin & LSD: What We Know So Far
One Year
Course Access
Risk Free
Guarantee
Evidence Based
Learning
Dr. Zelfand takes a deep-dive into the latest research on microdosing to summarize what we know - and what we don't - about the effects of taking sub-perceptual doses of LSD and psilocybin. Featuring real cases from Dr. Zelfand's practice, this class explains various dosage protocols, reviews the literature available, and summarizes general trends. The proposed mechanisms of action of microdosing are explained, along with safety considerations and drug-drug interactions.


Who is this course for?

This course is for both new and experienced guides, students, healthcare professionals, and anyone interested in gaining insight into the human psyche.

Foundational concepts:
Definitions, dose, frequency, substances

Who microdoses & why

What does it feel like?

Microdosing & meaning

How it works (mechanisms of action)

Microdosing vs. trip dosing

Stacking
Indications for microdosing - review of the evidence:
Microdosing for depression & mood disorders

Microdosing & addiction

Microdosing for chronic pain

Microdosing for ADD, ADHD

Microdosing for autism spectrum disorders

Microdosing for creativity

Microdosing & connection

Microdosing moms

Speech & facial expressions
Troubleshooting and safety:
Placebo effect

Safety considerations

Contraindications to microdosing

Flow vs. hypomania

Negative side effects

Troubleshooting dosage

Drug-drug interactions

Reasons people stop microdosing
After this course, you will be able to:
Define microdosing, and distinguish how it's different from other ways of taking LSD and psilocybin.

Summarize the theorized mechanisms of action of psychedelic microdoses' effects on mood and behavior.

List the safety risks, side effects, and contraindications for microdosing.

List the conditions that may potentially respond well to psychedelic microdosing.
Professional Continuing Education
In support of improving patient care, Psychedelic Support offers continuing education for health providers through the the American Psychological Association (APA).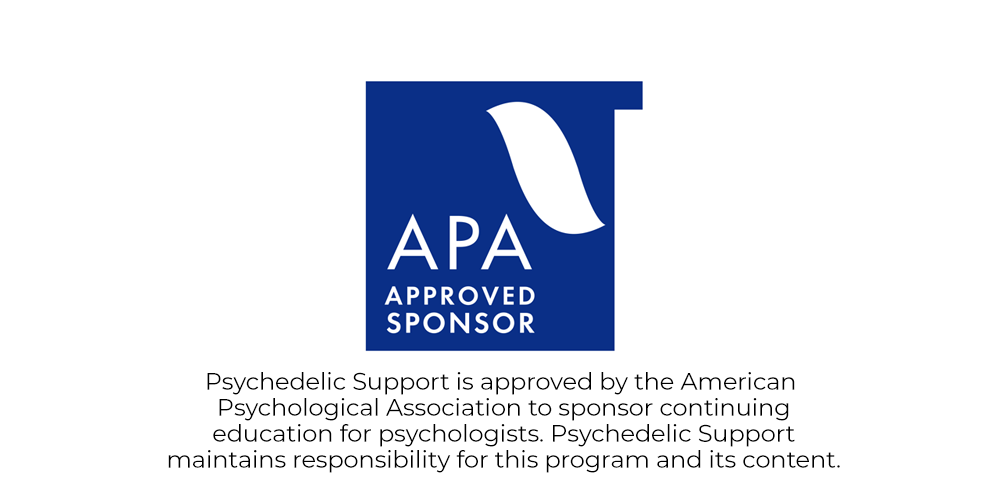 This class was worth attending even though I do not use psychedelic-assisted therapy in my practice. I have many patients asking me about it and I am pleased that I can now offer them science-based information.
Meet your Course Instructors, Contributors, & Peer Reviewers:
Dr. Erica Zelfand specializes in integrative mental health and functional medicine. In addition to treating patients of all ages in her private practice, Dr. Zelfand is a ketamine prescriber, facilitator of therapeutic psychedelic experiences, trainer of psychedelic facilitators, acclaimed international speaker, and medical writer. She often presents at medical conferences on the clinical applications of psychedelic healing, and advocates for the legalization of psychedelics.
Dr. Erica Zelfand
Licensed Family Doctor
Right to Heal, Simba Health
Online platform access: 1 year
100% student satisfaction or money back guarantee

Self-paced course includes:
Video (2 hours)

Course slides and references

Discussion forum to engage with other learners and instructors

Knowledge checks

1 year access to our online learning platform

Invite to our

monthly speaker series

and access to videos from our past events

Official Psychedelic Support Certificate

Optional 2-hour continuing education (CE) credit f

or licensed professionals including psychologists, therapists, social workers, etc.
Interested in the different certificate options for our courses? Read on to learn more:
Learn more about Completion Certificate
+
Once you complete the course you will receive a Psychedelic Support Certificate of Completion. Choose this option if you are not a licensed health provider and do not need continuing education credit for your professional degree.
Learn more about CE Credit Certificate
+
Once you complete the course you will receive a Psychedelic Support CE Certificate. Choose this option if you are a licensed health provider who would like continuing education credit for your professional degree.
Be sure to select the CE credit option when purchasing the course.
Upon completion of the course, you will receive a Certificate of Attendance for your credits.
CE credits for psychologists are provided by Psychedelic Support, an APA-approved CE sponsor.
Psychedelic Support is approved by the American Psychological Association to sponsor continuing education for psychologists. Psychedelic Support maintains responsibility for this program and its content.
The California Board of Behavioral Sciences accepts CE credits for LCSW, LPCC, LEP, and LMFT license renewal for programs offered by approved sponsors of CE by the American Psychological Association.
LCSW, LPCC, LEP, and LMFTs, and other mental health professionals from states other than California need to check with their state licensing board as to whether or not they accept programs offered by approved sponsors of CE by the American Psychological Association.
For questions about receiving your Certificate of Attendance or questions about CE, contact Psychedelic Support at info@psychedelic.support.