Psychedelic Counseling: The Foundations of "Trip Sitting"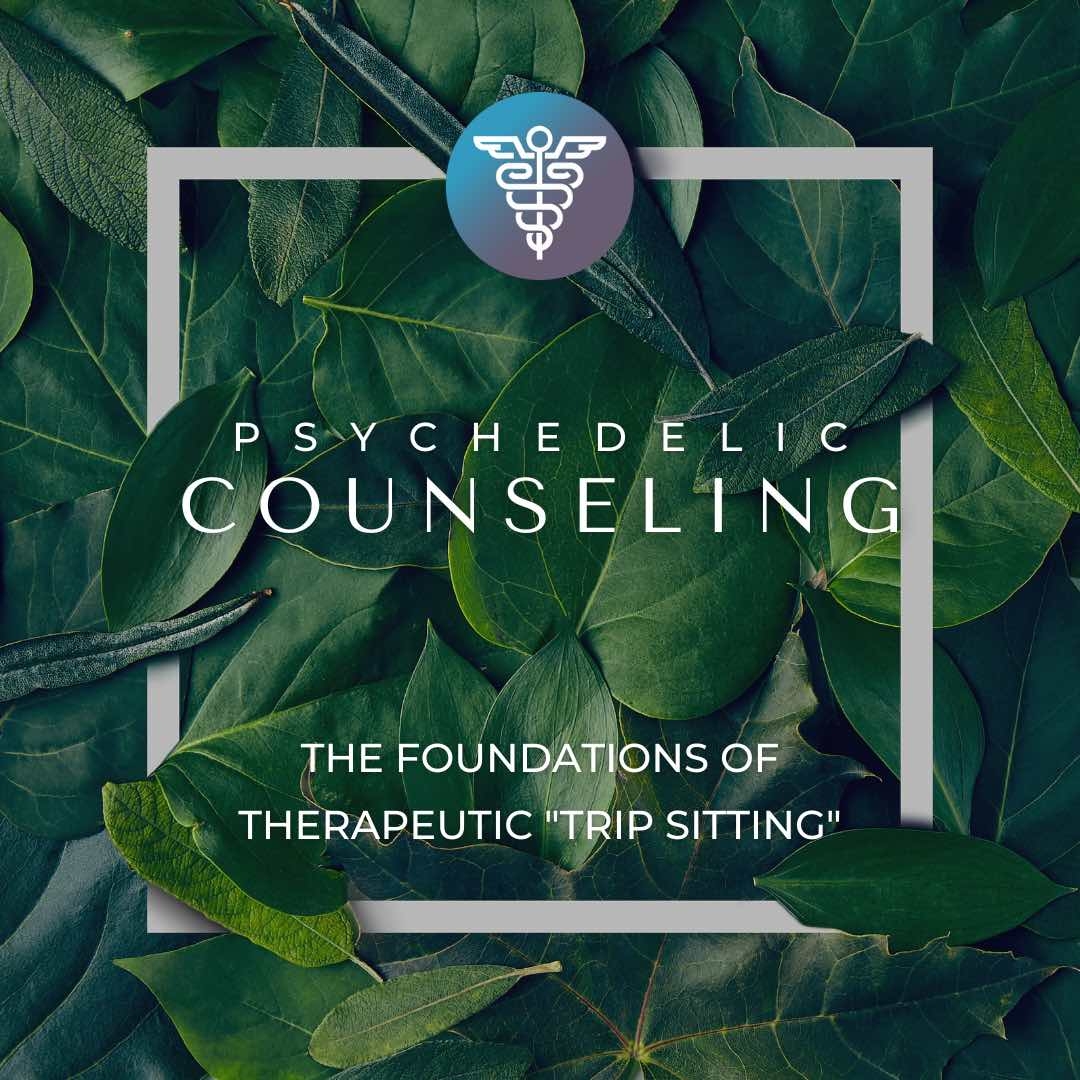 Psychedelic Counseling: The Foundations of "Trip Sitting"
Supporting somebody on psychedelics is quite different than facilitating a regular therapy session. In this course, we will learn about "trip sitting" basics, from flight instructions to set-and-setting. Tips for handling common situations during psychedelic sessions will be offered, along with suggestions on how to maximize the potential for healing and minimize the risk of a "bad trip."
Guidelines for designing a healing space, using directive and non-directive interventions, and supporting clients in difficult moments will be explained. The Internal Family Systems (IFS) model of psychotherapy will also be introduced. We will then look closely at the importance of integration work and consider recommendations for how often clients should take psychedelics to achieve their health goals.



Who is this course for?

This course is for both new and experienced guides, students, mental health professionals,  and anyone interested in gaining insight into the human psyche. This introduction is helpful to anyone who is interested in psychedelic-assisted therapy or in assisting a friend, loved one, or client  with navigating profound experiences.


Preparation
Flight instructions
Supportive touch
Safety
Music
Creating a safe space
Journey
Principles of "trip sitting"
Directive vs. non-directive therapeutic approaches
Introduction to Internal Family Systems (IFS)
Navigating challenging experiences
Integration
Self-care tips
Spiritual bypass
Therapy
Integration practices
After this course, you will be able to:
Describe the basic principles of sitting with clients undergoing psychedelic experiences.
Identify counseling techniques and theories that are most appropriate for psychedelic-assisted psychotherapy.
Assess the skills necessary for working with and preventing challenging psychedelic experiences.
Identify the markers of 'sitter' fatigue and how to employ a plan for self-care.

A great introduction to the fundamentals. Dr. Zelfand had a great style that is informative and engaging.
I loved it. It is nice to broaden my knowledge about psychedelic therapy. The instructor was very positive and happy, making the learning experience flow very nicely. Learning about this does not have to relate to anything you are doing, it can just be a nice thing to have in your list of knowledge. I would definitely take another course again, thank you so much!
This course helped me reinforce the knowledge to know how to accompany a person in an expanded state of consciousness. It highlights the importance of the integration plan and I believe that people who are interested in accompanying people with psychedelics must also have integration tools at their disposal.
Simplifying trip sitting and psychedelic experiences as an experience not to be feared. Years of false information diffused into a wonderful learning experience.
The world is awakening to the healing power of psychedelics and they are becoming something that many people want to partake in. Psychedelic Support is doing the important job of preparing people like myself, who strongly revere and are proponents of psychedelic healing, to be able to create a safe set and setting for voyagers to safely do inner work. I highly recommend all, whether facilitators or voyagers, to get their training/preparation from Psychedelic Support.
This course has expanded my understanding on the complexities of trip-sitting. I have gained valuable insight into how to improve the experience for others.
Dr. Erica Zelfand specializes in integrative mental health and functional medicine. In addition to treating patients of all ages in her private practice, Dr. Zelfand is a ketamine prescriber, facilitator of therapeutic psychedelic experiences, trainer of psychedelic facilitators, acclaimed international speaker, and medical writer. She often presents at medical conferences on the clinical applications of psychedelic healing, and advocates for the legalization of psychedelics.
Dr. Erica Zelfand
Licensed Family Doctor
Right to Heal, Simba Health
Online platform access: 1 year
100% student satisfaction or money back guarantee

Self-paced course includes:

• Video (70 minutes)
• Course slides and resources including references, books, and website links
• Discussion forum to engage with other learners and instructors
• Knowledge checks
• 1 year access to our online learning platform
• Invite to our monthly speaker series and access to videos from our past events
• Official Psychedelic Support Certificate
• Optional 1-hour continuing education (CE) credit for licensed professionals including psychologists, therapists, social workers, etc.

Interested in the different certificate options for our courses? Read on to learn more:
Learn more about Completion Certificate
+
Once you complete the course you will receive a Psychedelic Support Certificate of Completion. Choose this option if you are not a licensed health provider and do not need continuing education credit for your professional degree.
Learn more about CE Credit Certificate
+
Once you complete the course you will receive a Psychedelic Support CE Certificate. Choose this option if you are a licensed health provider who would like continuing education credit for your professional degree.
Be sure to select the CE credit option when purchasing the course.
Upon completion of the course, you will receive a Certificate of Attendance for your credits.
CE credits for psychologists are provided by Psychedelic Support, an APA-approved CE sponsor.
Psychedelic Support is approved by the American Psychological Association to sponsor continuing education for psychologists. Psychedelic Support maintains responsibility for this program and its content.
The California Board of Behavioral Sciences accepts CE credits for LCSW, LPCC, LEP, and LMFT license renewal for programs offered by approved sponsors of CE by the American Psychological Association.
LCSW, LPCC, LEP, and LMFTs, and other mental health professionals from states other than California need to check with their state licensing board as to whether or not they accept programs offered by approved sponsors of CE by the American Psychological Association.
For questions about receiving your Certificate of Attendance or questions about CE, contact Psychedelic Support at info@psychedelic.support.